Gender 'X': Canada introduces gender-neutral passports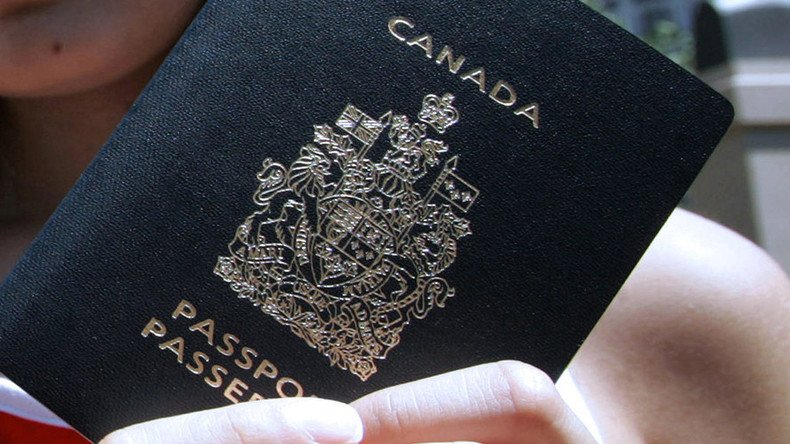 Canada will begin offering a third gender option on the country's passports and immigration documents at the end of this month.
Ahmed Hussen, Canada's immigration minister, announced that the new gender designation 'X' would come into effect from August 31.
"By introducing an 'X' gender designation in our government-issued documents, we are taking an important step towards advancing equality for all Canadians regardless of gender identity or expression," Hussen said in a statement Thursday.
Trans service members "are not required to modify their behavior based on fact they do not 'match' other Soldiers." https://t.co/1xXanFAiwl

— RT America (@RT_America) July 6, 2017
Immigration, Refugees and Citizenship Canada (IRCC) will be the first to introduce interim measures which will allow passport holders to add the 'X.' This solution will be in place until the IRCC can print the documents with the new designation.
The statement continued: "An 'X' will make it easier for people who do not identify as female ('F') or male ('M') to acquire passports and other government-issued documents that better reflect their gender identity."
The move follows similar calls to introduce the gender-neutral designation from LGBT rights groups around the world.
In April, the UK group Stonewall urged the government to introduce the measure for British passports, saying that people who define themselves as transgender are "afraid to travel abroad" for fear of intrusive questions at passport control.
Canada has been at the forefront of the gender issues in recent months.
Earlier this summer, the Canadian government amended the Canadian Human Rights Act to include gender identity and gender expression to the list of prohibited grounds of discrimination.
In July, British Columbia issued an eight-month-old baby with a the first ever 'unknown' gender identity health card after the child's parent fought to raise the infant with a neutral gender.
Kori Doty, a non-binary transgender parent, also petitioned the government to have the baby's gender omitted from their birth certificate, as well as in any other governmental documents.
You can share this story on social media: