5 female NGO workers abducted & gang-raped while raising awareness about human trafficking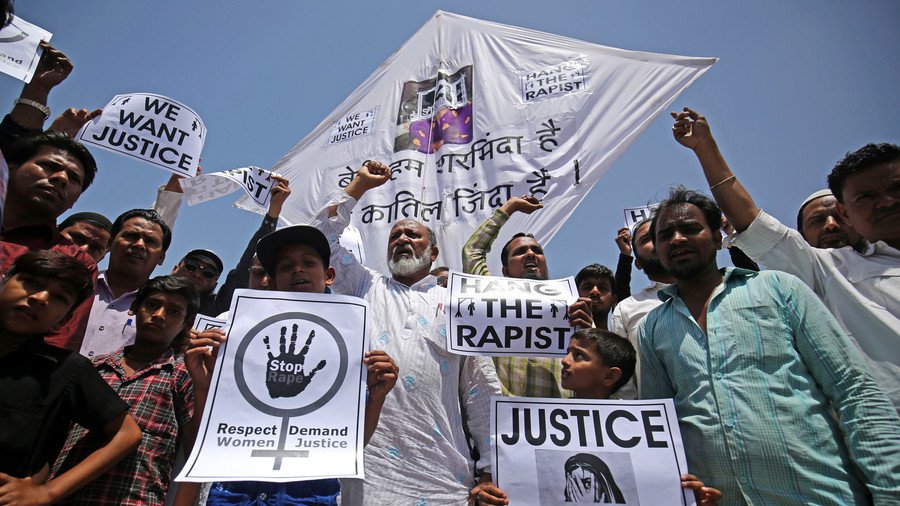 Five women were gang-raped by at least half a dozen men in India while performing a street play to bring awareness to human trafficking. The women, who work for an NGO, were approached by the men at gunpoint.
The women were performing in the eastern Indian state of Jharkhand on Tuesday when the men approached the group, which also included four male colleagues and two nuns.
"The survivors said their male colleagues were beaten and made to drink their own urine before being locked up in the car," Deputy Inspector General Amol V Homkar told the Times of India.
"The culprits then took the survivors in the forest, gang-raped them and filmed the entire episode on their phones." The two nuns, however, were not harmed, police told CBS News.
Homkar told CBS that the authorities have "detained some suspects and are questioning them," adding that the investigation is ongoing. "We will look at all angles to ascertain who is behind this heinous crime," Police Superintendent Ashwini Kumar Sinha said.
The victims work for an NGO called Asha Kiran, which is supported by a local Christian missionary group. It is active in Jharkhand, which is known for human trafficking activity.
It comes amid nationwide outcry over cases of rape in India, where about 40,000 cases were reported in 2016, according to government data. However, that number is likely much higher as many cases go unreported.
Last month, 22 people were arrested in eastern India in three separate teenage rape cases. One of those involved a 16-year-old girl who was burned to death after a mob set fire to her home. In April, an Indian man was sentenced to death after raping and murdering a six-year-old girl. That sentencing came just days after the country's cabinet passed an order making the rape of girls under 12 punishable by death.
The widespread cases of rape and sexual violence have prompted protests across the country, with demonstrations reaching as far as London in April.
If you like this story, share it with a friend!
You can share this story on social media: