Ex-Vatican diplomat sentenced to 5yrs in prison for child pornography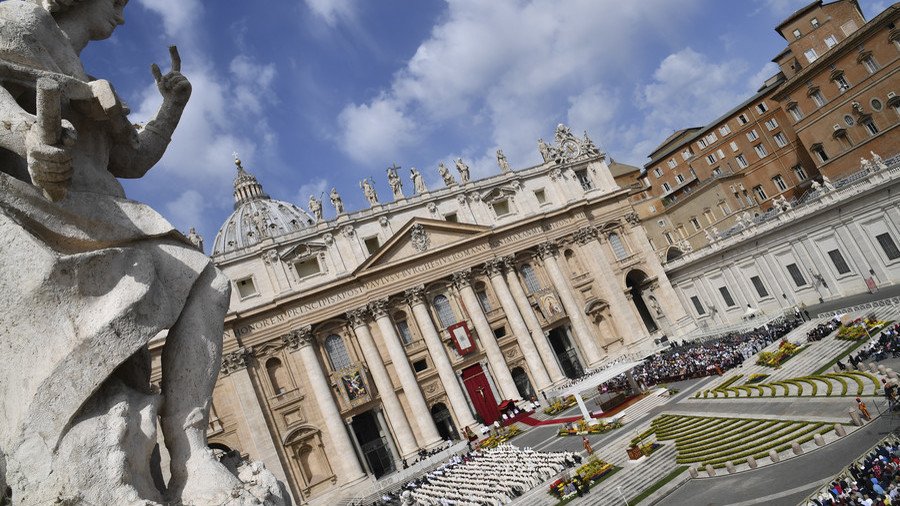 A former Holy See diplomat has been sentenced to five years in prison for possessing child pornography, in the latest scandal to rock the Catholic Church.
Tribunal President Giuseppe Dalla Torre delivered the verdict on Saturday, ending a two-day trial during which defendant Monsignor Carlo Capella admitted to viewing images from his phone, an iCloud, and Tumblr account.
Capella, 51, asked for leniency during the trial, claiming the child pornography was just a "bump in the road" of his career as a priest, which he loved and wanted to continue. He said the images were viewed and shared during a period of "fragility" due to a personal crisis sparked by a job transfer to the Vatican Embassy in Washington DC.
"It was never part of my priestly life before," he told the court, as quoted by Reuters. He added that after arriving in the US, his first four months were "bland" and he felt "empty" and "useless," the Catholic News Agency reported.
Capella's illegal actions came to light in August 2017, when the US State Department notified the Holy See about a possible violation of law regarding child pornography. A few weeks later, the US requested that Capella's diplomatic immunity be waived so that prosecution in the United States would be possible. However, the Vatican refused.
He was instead recalled to Rome, after which police in Windsor, Canada said they had issued a warrant for him on suspicion of possessing and distributing child pornography while visiting a church in the area. Capella was ultimately arrested by the Vatican in April.
The verdict marks the latest in a string of scandals for the Catholic Church. Just last month, an Australian archbishop was found guilty of covering up the sex abuse of two former altar boys, and in February, a former German priest was jailed for 108 counts of child sex abuse.
In April, Pope Francis himself apologized for the "grave errors" in the way the Catholic Church handled sex abuse cases in Chile, where a bishop was accused of covering up the crimes of another priest. Following an emergency meeting with the pontiff in Rome, all 34 Chilean bishops offered their resignation over their handling of the allegations.
Like this story? Share it with a friend!
You can share this story on social media: