Aussie archbishop faces 2 years in jail after being convicted of child sex abuse cover-up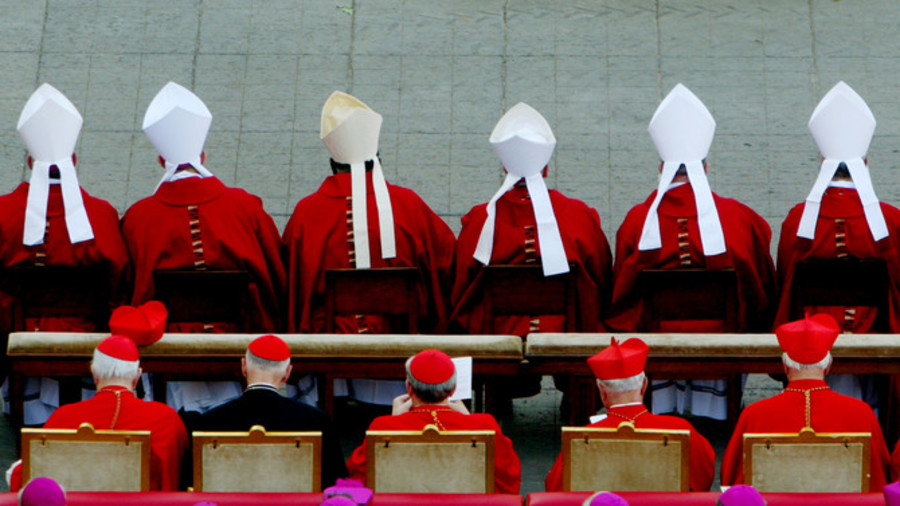 A court has found Adelaide Archbishop Philip Wilson guilty of hushing up the sex abuse of two former altar boys by a priest, to avoid tarnishing the church's reputation. Wilson now faces up to two years behind bars.
Wilson has become the most senior Catholic clergyman to be charged and found guilty of covering up allegations of abuse, which two altar boys shared with him in the 1960s. At that time, he was serving as a junior priest in the New South Wales Hunter region.
The boys, then aged 10 and 11, were molested by James Fletcher, a notorious priest who died in jail in 2006 while serving a sentence for nine counts of child sex abuse. One of the victims, Peter Creigh told the court that he described his ordeal in detail to Wilson, hoping he would take action. However, the then-assistant priest remained silent. Another victim said that he told Wilson about the assault in the confessional, as he trusted him and believed him to be "a good bloke." However, instead of supporting the boy, Wilson reportedly scolded and punished him.
Wilson, who is suffering from Alzheimer's, pleaded not guilty to the charges, denying the boys had ever told him about the abuse committed by his fellow priest. The archbishop argued that he would remember the conversation if the boy had indeed gone into details, and said that he would never suspect a lie from a person in the confessional.
Wilson's legal team fought to have the case against him dismissed, citing the clergyman's deteriorating health and arguing that the proceedings are not in the public interest. Despite protests from Wilson's lawyers, Magistrate Robert Stone found Creigh's testimony to be trustworthy, noting that he lacked any motive or interest in making false accusations against the archbishop.
The latter now faces a maximum sentence of up to two years behind bars. The prosecution has requested the 67-year-old clergyman be given a real prison term for the purposes of "deterrence" and "denunciation," ABC reported.
Speaking about Wilson's motive to keep the dirty secret under the rug, the court said that while he must have known that what he had been told was the truth, he "wanted to protect [the] church and its reputation."
Sentencing is scheduled for June.
An inquiry by Australia's Royal Commission into Institutional Responses to Child Sex Abuse revealed last year that over 4,440 people claim to have suffered sexual abuse by Catholic priests between 1980 and 2015. Seven percent of Catholic priests in Australia are estimated to have abused children between 1950 and 2010.
Last year, the commission proposed to the Holy See that they reconsider the issue of compulsory celibacy for priests, arguing that it can lead to "psychosexual dysfunction" that can pose risks for children.
Wilson's verdict comes as Australia's highest-ranking Roman Catholic clergyman, Vatican treasurer Cardinal George Pell, prepares to stand trial in two separate cases involving sexual offences. Pell pleaded not guilty to all the charges. While Australian media reported in June that there could be up to 10 alleged victims, the court dismissed half of the initial claims, citing lack of credibility or because they were thrown out by the prosecution.
You can share this story on social media: