Who you gonna call? High demand prompts priests to offer exorcisms via phone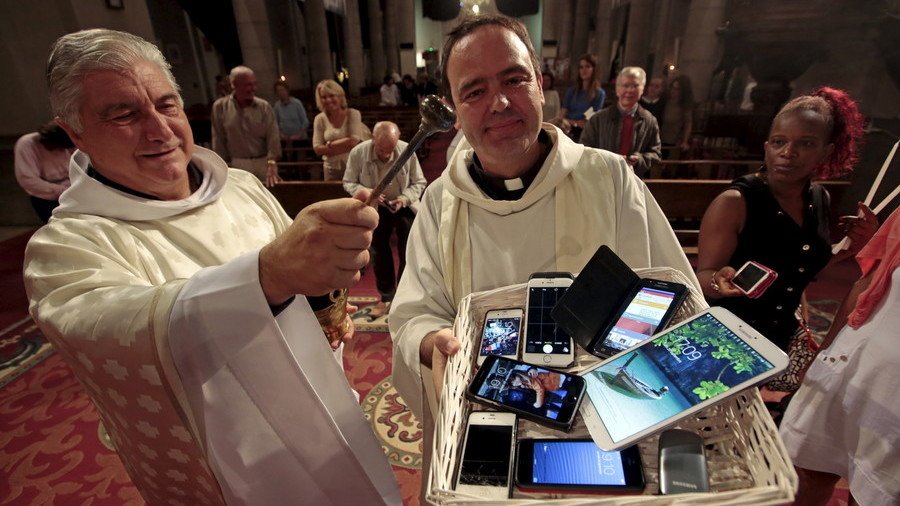 Such is the rise in demand for exorcisms the world over, that priests have started phoning demon-obsessed Catholics in the hope of ridding them of Satan.
That's just one of the extraordinary claims arising from this year's exorcism course that got underway in Rome on Monday. About 200 budding exorcists are in attendance at the convention, which is officially sanctioned by the Vatican, at Pontifical Regina Apostolorum University in the eternal city.
Just some of the pressing issues being discussed at the "Course on Exorcism and the Prayer of Liberation" include: how to tell the difference between demonic possession and mental illness, witchcraft in Africa, paedophile pornography used in satanic and occult rites and Afro-American cults in Latin America.
"There are priests who carry out exorcisms on their mobile phones. That's possible thanks to Jesus," the Telegraph cites Cardinal Ernest Simoni as saying at the course's inaugural session.
"They call me and we speak and that's how I do it," the 89-year-old Albanian added.
Though official figures for the apparent rise in people becoming possessed by the dark lord are lacking, back in February, Sicilian priest and trained exorcist Benigno Palilla, said that requests for the practice have increased three-fold to almost 500,000 a year.
Palilla attributed the increase to the upturn in people seeking out tarot readers and psychics, which he claimed: "opens the door to the demon and to possession." The Sicilian's claims echo those of Irish priest Father Pat Collins, who also claimed that demand for the banishing of demons has increased significantly.
And the church is taking the warning seriously, back in November it announced the release of the first English translation of the exorcism ritual needed to cast out evil spirits, and it conducted training for priests in the practice in February.
Pope Francis is also a big fan. He regularly references the Devil in his sermons, even going as far as blaming Satan for concocting so-called fake news. "This is the strategy used by the 'astute serpent,' mentioned in the Book of Genesis, which, at the dawn of humanity, became the author of the first fake news," he said.
Though ridiculed by non-believers, possession by demons is an accepted belief in the Catholic Church. In 2014, Pope Francis gave his blessing to the International Association of Exorcists, officially recognizing exorcism under canon law.
You can share this story on social media: