Anti-Trump crusader sets Twitter ablaze with 'dumpster fire' Senate campaign ad (VIDEO)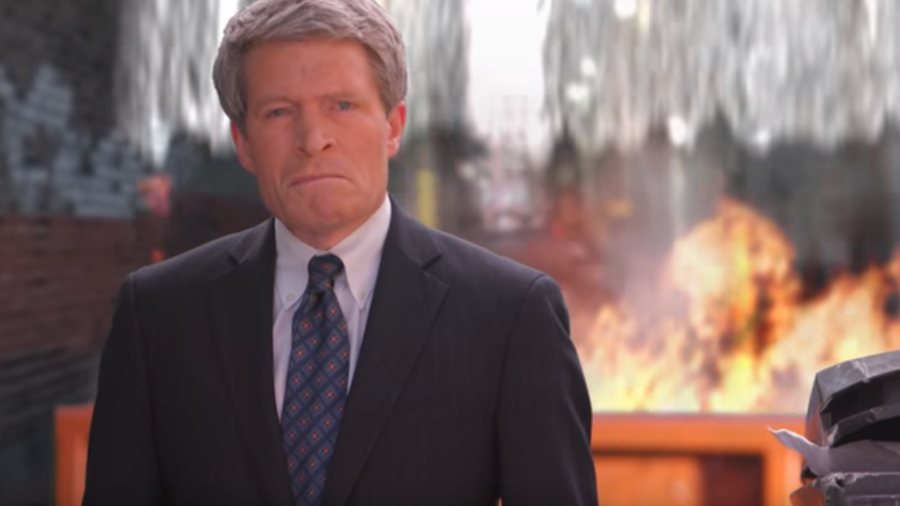 A Minnesota Senate candidate has become an internet sensation after releasing a campaign ad in which he pledges to put out the "inferno" raging in Washington – while standing in front of a flame-engulfed dumpster.
Richard Painter, a law professor at the University of Minnesota who served as White House chief ethics counsel under George W. Bush, has become one of President Donald Trump's most outspoken critics. The former ethics czar has now switched parties and hopes to return to the "dumpster fire" in Washington as a Democratic senator.
"Some people see a dumpster fire and do nothing but watch the spectacle," Painter says in the newly released campaign ad, as he stands in front of an actual, flaming dumpster. "Some are too scared to face the danger. Or they think it'll benefit them if they just let it keep on burning.
"There is an inferno raging in Washington. But here in the land of 10,000 lakes – we know how to put out a fire," he says, as a torrent of water pours down from above and extinguishes the flames.
The unusual ad has been both commended and mocked for its melodramatic backdrop, further accentuated by Painter's steely facial expression and deadpan delivery. The ad has been viewed more than 80,000 times on YouTube and has set Twitter ablaze with the usual smorgasbord of memes, insults and praise.
"Not always a fan of Richard Painter but this campaign ad is off the hook awesome!" one Twitter user commented.
Other were less supportive, however.
"Trump is going to be President for life if you people continue parading weirdos like Painter out front," read one comment in response to the ad.
"The whole time I tried to listen to your sophomoric message, I wondered why you thought showing your angry looking face would help? Suggest you get some professional campaign help! FAST!" another commenter wrote.
Somehow this is a real campaign commercial for Richard Painter. The complete psychopathic stare at the end really sells it. Good luck getting votes from this commercial. 😂😂😂 pic.twitter.com/5kZcK0IsPv

— Robby Starbuck (@robbystarbuck) June 18, 2018
Actually, Painter's stern-looking facial expression in the video was not an aesthetic choice – the Senate candidate suffers from a neurological condition which has left his face partially paralyzed.
This begs the question: Who thought this was a good idea?
LET'S PUT DICK PAINTER IN FRONT OF DUMPSTER FIRE. WHAT COULD GO WRONG?

— Ana-da-fé (@TheSleepyRebel) June 19, 2018
Like this story? Share it with a friend!
You can share this story on social media: