RT's #1917LIVE social media project 3-time finalist at Cannes Lions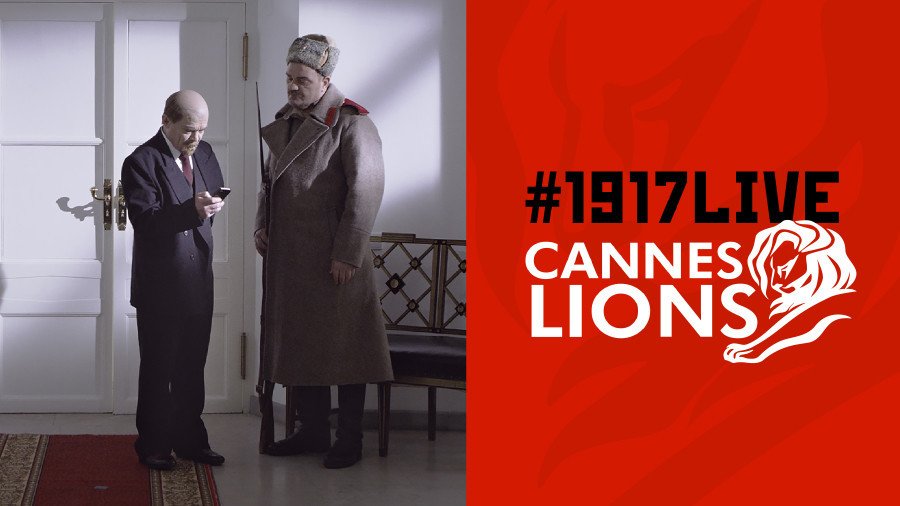 RT's history project about the Russian revolution is short-listed in three nominations at one of the most-revered creative competitions in the World - the Cannes Lions.
The three nominations in which the project will feature include 'Use of Social Platforms', 'Use of Branded Content created for Digital or Social' and 'Cross-channel Storytelling'. #1917LIVE will be competing against such giants as USA Network, Forbes Brasil, McDonald's and KIA.
"The Cannes Lions is the main creative event of the year. Thousands of companies apply annually to be assessed by the grand jury. It's a great honor for our educational project to be in the finals." #1917LIVE Creative Producer, Kirill Karnovich-Valua said about the nominations.
RT's team behind #1917LIVE created and realized the project's concept in-house, without outsourcing to an advertising company. One of Twitter's largest-ever historical reconstructions, #1917LIVE allowed any user to adopt a digital avatar and re-enact the events of 1917 on the platform. Along the way, prominent authors and historians joined the 250,000 cross-platform users, including writers Paulo Coelho and Helen Rappaport.
READ MORE: Best in Education, Best use of Hashtag: RT's #1917LIVE wins big at 10th Shorty Awards
Since 2017 #1917LIVE has won over 20 international awards including the 'Oscars of the internet', the Webby People's Voice Award, for the best use of social media, as well as the winner of the Best in Education and Best Twitter Partnership at the Shorty Social Good Awards.
READ MORE:Thank you for your support! RT's #1917LIVE wins People's Voice Award at 'Oscars of the Internet'
RT's 2018 digital project, #Romanovs100, launched by the same award-winning team, tells the story of Russia's last royal family, the Romanovs, through 4,000 of the family's personal photos recently unearthed in the national archives. The large-scale, cross-platform multimedia project takes place across four platforms – YouTube, Facebook, Twitter and Instagram and will run until mid July, coming to a full stop by marking the anniversary of the royal family's execution.
You can share this story on social media: