'I want to attempt to kill Theresa May': London man planned suicide attack on PM, court hears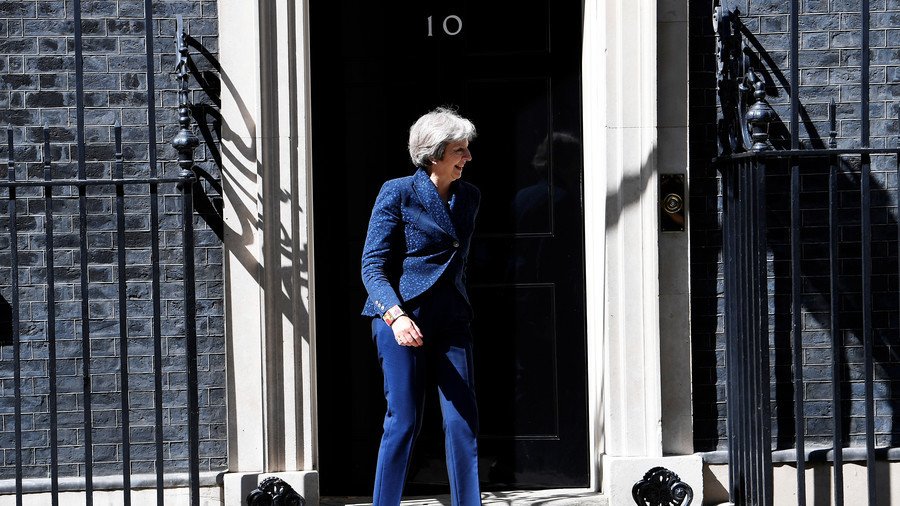 A London man was arrested by police, just days before he planned to carry out a suicide attack against UK PM Theresa May in Downing street, having told a fake IS member: "I want to attempt to kill Theresa May," a court has heard.
The court at The Old Bailey in London, heard how 20 year-old Naa'imur Zakariyah Rahman had allegedly thought that he was corresponding online with Islamic State (IS, formerly ISIS/ISIL) members, when he was in fact communicating with security service personnel posing as operatives from the terrorist group.
The British-Bangladeshi man, who is charged with preparing acts of terrorism, was arrested on November 2 and is on trial with 21-year-old Mohammad Aqib Imran, who is accused of preparing to travel abroad to either Libya or Syria in order to engage in acts of terrorism. Both men deny the charges.
He is accused of conducting reconnaissance, recording a pledge of allegiance, and delivering a jacket and rucksack to be laced with explosives.
Mark Heywood QC, prosecuting, read out a telegram chat, alleged to have taken place between Rahman and a fake IS member, which apparently detailed the London man's primary object - to kill Prime Minister Theresa May.
On 14 September 2017, Rahman allegedly said: "Can you put me in a sleeper cell ASAP? I want to do a suicide bomb on parliament. I want to attempt to kill Theresa May."
A message sent the next day, read: "My objective is to take out my target. Nothing less than the death of the leaders of parliament."
Rahman was also heard praising the Manchester arena bomber, saying he "did well", the court heard.
Rahman is also alleged to have said that he envisioned wearing "a vest", driving past Parliament and "pushing the button" to "clear the entire block". Jurors were told that he said: "Everyone inside, including the prime minister, would be dead."
READ MORE: UK teenager, 18, guilty of plotting 'grenade and gun' terrorist attack on British Museum
Heywood told the court that a progressive radicalization in the minds of two young men who were well known to each other, was at the heart of the case.
"The case is that their shared inspiration, from the warped ideology of the group calling itself Islamic State, led them beyond contemplation and in to making plans and taking practical steps to engage in violent acts of terrorism," he said.
The trial continues.
Like this story? Share it with a friend!
You can share this story on social media: