UK teenager, 18, guilty of plotting 'grenade and gun' terrorist attack on British Museum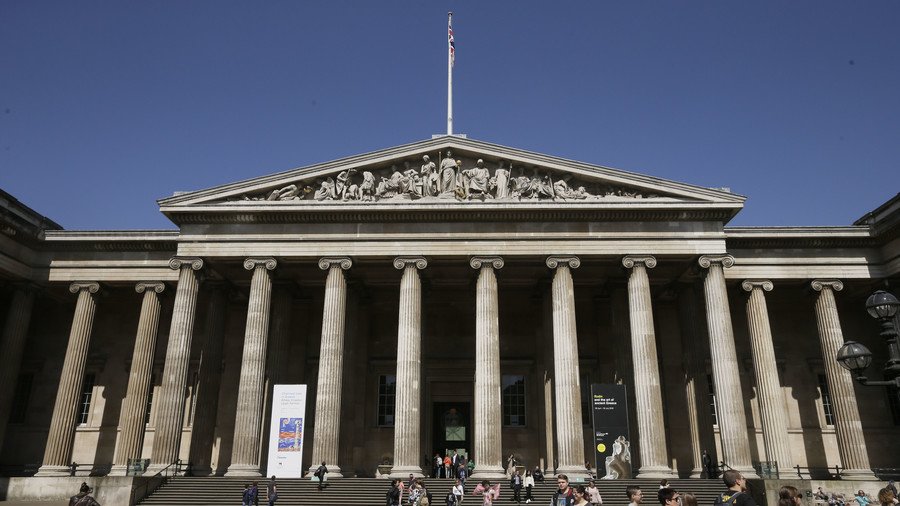 Teenager Safaa Boular has been found guilty of plotting a grenade and gun terrorist attack on London's iconic British Museum. She is one of the youngest females to be convicted of terrorism offenses in the UK.
The 18-year-old, who lived at home with her mother, Mina Dich, 44, in Vauxhall, London, was accused of plotting terrorist attacks in London with her Islamic State (IS, formerly ISIS, ISIL) partner, Naweed Hussain. She was also found guilty of attempting to travel to Syria to commit acts of terrorism. Boular denied the two counts of preparing acts of terrorism.
It was revealed in court that when Safaa Boular was detained on the latter charges, she handed over the terrorist plot to her older sister, Rizlaine Boular, 22. Her older sister and mother had pleaded guilty at an earlier court hearing to taking over the plot and planning a knife attack with family friend Khawla Barghouthi, 21, after Safaa was arrested in April 2017.
It is the first all-female terrorist cell linked to IS in Britain, The Guardian reports.
The court also heard that Boular had planned to travel to the Middle East to marry Hussain, who was fighting for the terrorist group in Syria. The pair spent hours each day chatting online and sharing pictures, many of a violent nature.
The court was shown numerous pictures of Hussain posing with weapons and explosives. He also shared images of himself in attendance at IS executions.
Messages recovered from Boular's mobile phone identified that she had discussed the act of suicide bombing with Hussain on 16 August 2016, when he sent her a picture of himself in a suicide vest.
He told her: "Don't eva b hesitant 2 pull da pin ok. Ur honour is worth more than any kaafirs [non-believer's] life. Me n u in jannah [paradise] 2gether. We depart 2 world holdin hands."
She replied: "Wanna leave dunya [this world] tho. I want jannah so bad."
READ MORE: Terrorist plotter admits calling on ISIS lone wolves to attack Prince George at school
In December 2016, Hussain told an MI5 agent that the plot involved someone he "trusted with his life," saying, "The place that has to be visited is the capital. I believe this is best for maximum carnage. The other person will not go alive, I tell you this now, so all out until you reach jannah [paradise]."
Jurors heard how the pair had shared a love for TV game shows such as Deal or No Deal, as well as fantasizing about killing former US President, Barack Obama.
Dean Haydon, the Met's senior national coordinator for counter-terrorism said: "This was without doubt a major investigation for the counter-terrorism command working jointly with the security service.
"Not only because it involved a family with murderous intent, but because it is the first all-female terrorist plot that's been launched in the UK related to Daesh [Isis]."
Like this story? Share it with a friend!
You can share this story on social media: