Indonesia airliner suffers double tyre blow-out after landing (PHOTO)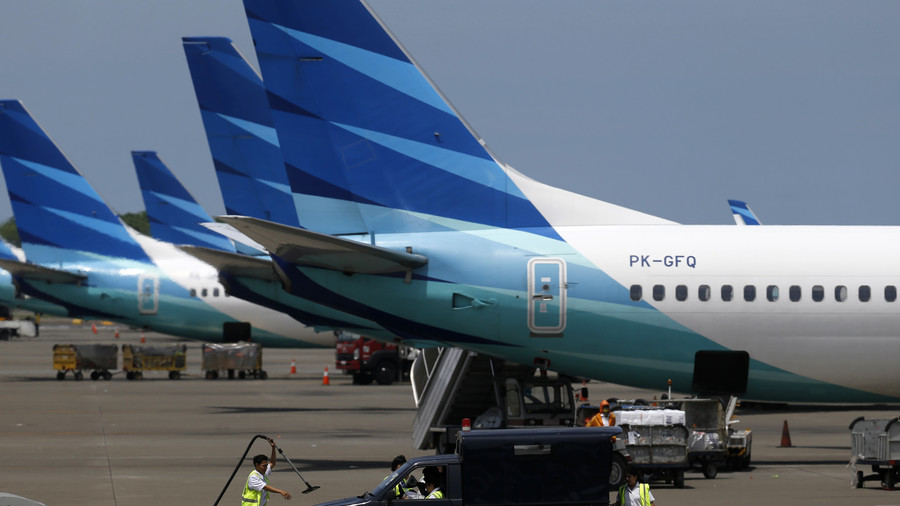 Passengers on a flight into Medan, Indonesia, experienced every nervous flier's nightmare – a double burst of its two main tyres as the Boeing 737 airliner touched down on the runway.
Garuda Indonesia flight GA190 was coming into land at Kualanamu International Airport following a two-hour shuttle from Soekarno-Hatta Airport in Jakarta when the incident happened Monday.
READ MORE: Bomb threat joke causes panicked passengers to leap from plane wing (VIDEO)
"So the landing broke the left rear tyre. There were two of them and they broke off when the plane continued towards the taxiway," Airport Duty Manager Abdi Nugroho told the Medan Tribune.
A picture of the ravaged tire is thought to have been first shared via WhatsApp before being re-uploaded online. RT.com has contacted Garuda Indonesia for comment.
READ MORE: Suicide bombing at Indonesian police station caught on CCTV camera (VIDEO)
Pilots alerted emergency services, who came to inspect the damage. Luckily, the potentially hazardous situation passed off without an injury for any of the 167 passengers and seven crew members on board.
Think your friends would be interested? Share this story!