Austria's Kurz receives death threats after shutting down mosques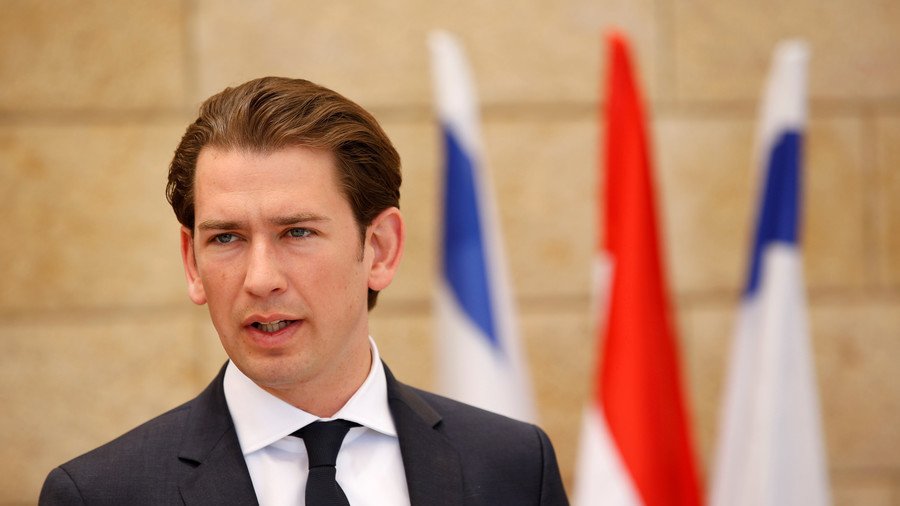 An anti-terrorism probe has been opened into death threats Austrian Chancellor Sebastian Kurz received on social media after his government announced a crackdown on hate preaching and "political Islam."
The Austrian government's decision to close seven mosques and expel as many as 60 imams as part of their campaign against radicalization has provoked a wave of outrage online. Some people on social media went as far as to threaten Sebastian Kurz personally. While some posts accused the chancellor of wanting a "war," others openly said he should "prepare" for death, according to the Austrian national Oesterreich daily. Some posts also said that the head of the Austrian government "will find himself in a rubbish box," while others just read: "Allahu Akbar!"
The chancellor's office confirmed to Oesterreich that Kurz received "many" death threats, particularly on Facebook and Instagram, as well as in some "instant messaging services." The situation was considered to be so grave that the Austrian domestic intelligence and counter-terrorism agency, the BVT, launched a counter-terrorism investigation into the issue, according to the interior ministry.
Additional measures were also taken to enhance the personal security of Kurz, who is currently on his visit to Israel, as well as of some other ministers.
In the meantime, the chancellor's office spokesman said that the government would not let itself to be "beaten out of reason" and would proceed with its policy as planned.
The mosque closures and imam expulsions were announced on June 8. "Parallel societies, political Islam and radicalization tendencies have no place in our country," Kurz said, commenting on the government's decision at that time.
Some of the mosques are suspected by authorities to have been influenced by Turkish ultra-nationalist organization called the 'Grey Wolves.' The spiritual leaders, who can be subjected to expulsion, are currently under investigation for violating the 2015 Islamic Law that prohibits any religious communities from receiving overseas funding or acting against the Austrian state and society.
Vienna's move was immediately slammed by Turkish President Recep Tayyip Erdogan, who warned it could even lead to a "war between the cross and the crescent." Earlier, the Turkish leader's spokesman, Ibrahim Kalin, branded the move as "Islamophobic" and said it was made solely for political reasons.
On Sunday, the Islamic Religious Authority of Austria, the IGGO, also lambasted the government's move by saying it was aimed at "discrediting" the Austrian Muslim community to score "political points." It particularly condemned the timing of the government's move, as it said that announcing the closure of mosques on the last Friday of the holy Muslim month of Ramadan just hours before the prayers was "an affront to all Austria's Muslims."
Like this story? Share it with a friend!
You can share this story on social media: