Islamic terrorists among hundreds of radicalized prisoners to walk free next year – French minister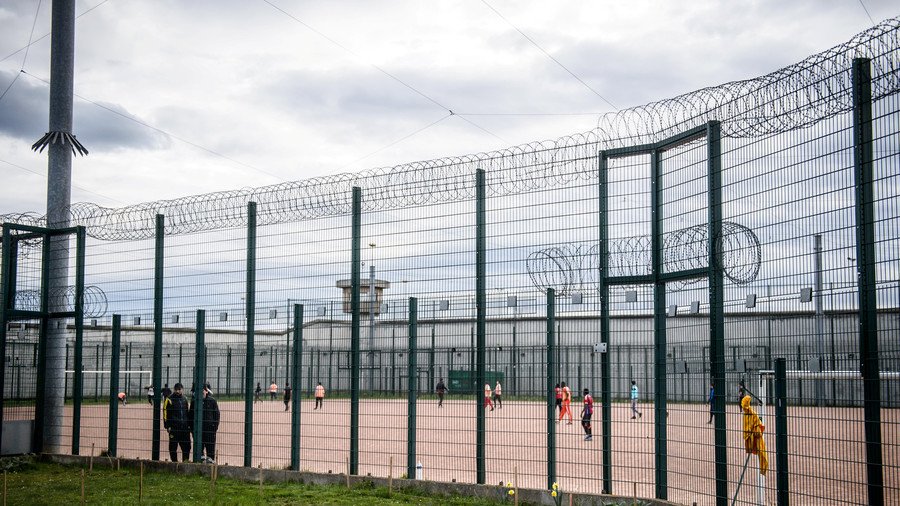 About 450 radicalized detainees, including 50 Islamic terrorists, will walk free by the end of 2019 in France, the Justice Minister said. French prisons struggle with overcrowding, violence and often fail to combat radicalization.
"We have about 500 detainees who are radical Islamic terrorists. Of these 500, twenty will leave prison this year [2018] and thirty will be freed next year [2019]," Nicole Belloubet told BFMTV in an interview on Wednesday.
There are also people imprisoned for common law crimes, who were radicalized - not necessarily in prison, the minister explained. Some 30 percent of these detainees will be free in 2019. All in all, the number of radicalized detainees, including the above-mentioned 50 terrorists, who will walk free by the end of 2019, will be about 450, she concluded.
France has witnessed an almost unprecedented wave of jihadist attacks in early 2015 that left over 200 people dead and hundreds injured. The biggest loss of life took place in November of 2015, when at least 130 people were killed in coordinated attacks in Paris and Saint-Denis, a northern Parisian suburb. The latest attack happened in Paris this May when a Frenchman of Chechen origin stabbed people in a tourist hotspot, killing one and injuring five more.
In the meantime, French prisons are trying hard to cope with jihadist inmates, as well as overcrowding and a lack of staff. The biggest jail in Europe, Fleury-Mérogis, located 24km from Paris, is notoriously known for radicalization. It has already witnessed a number of high-profile incidents this year, including the refusal of inmates to return to their cells on one occasion and protests among prison staff who criticized working conditions. "Fleury-Mérogis is starting to explode already. Because we are tired of this," Ambroise Koubi, the representative of the CGT Penitentiaries Union admitted to RT earlier in June.
The prison has housed several well-known jihadists. Among them was Salah Abdeslam, who was behind the 2015 Paris attacks, Amedy Coulibaly, who attacked a kosher store in January 2015, and the Charlie Hebdo attacker Cherif Kouachi.
France has already thwarted an attack prepared by radicalized prisoners. In October 2017 French police charged two inmates with plotting terrorist attacks – within days of their scheduled release. The men served time behind bars for non-terrorist crimes.
Back in 2016 a report by a UK think tank stated that European prisons have become 'breeding grounds' for extremist movements, adding that jails have become "places of vulnerability" where jihadists can find plenty of 'angry young men' who are 'ripe' for radicalization.
Think your friends would be interested? Share this story!
You can share this story on social media: