Saudi women get driving licenses – but still can't do these 8 things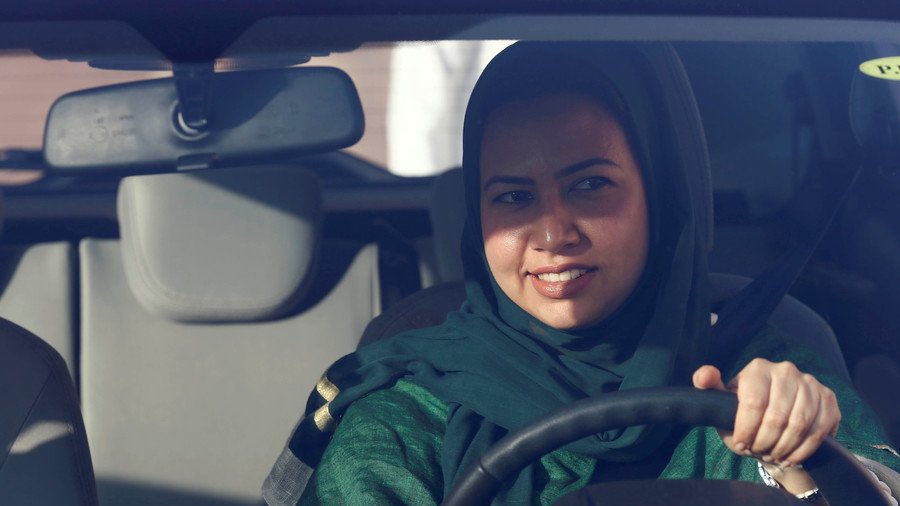 Saudi Arabia has begun issuing driving licenses to women as it prepares to lift ban on female motorists. However, the move has illuminated other ways in which females are discriminated against in the notoriously strict state.
Ten women received the first Saudi licences on Monday, with about 2,000 more expected to join the new community of female drivers before the ban expires on June 24. The women already held driving licences from the UK, Lebanon and Canada, but had to take a driving test before having the right granted to them in Saudi Arabia.
READ MORE: Saudi reforms on women's rights just a 'facade' to fool outsiders – anti-war campaigner
While women can now vote and drive, the milestone is still tinged by oppression as women must still seek male permission to get a licence – as they are required to do for all other important decisions. Here are eight ways in which women are still discriminated against in the Gulf kingdom.
Women must adhere to a strict dress code and wear an ankle-length garment called an abaya.
Women cannot associate with men to whom they are not related.
If they want to leave the home, travel, work, rent an apartment, make a legal claim or access certain healthcare, they must be accompanied by, or have the permission from a wali – a male guardian who is usually their husband, father, brother, uncle or even son.
Women must seek permission from their guardians to marry or divorce. Women who want to marry a foreigner must obtain approval from the Ministry of Interior. They are not allowed to marry a non-Muslim.
Women are not allowed to have their own bank accounts or control their finances without permission from their guardian.
The Saudi legal system says the testimony of a woman is only worth half that of a man.
Daughters only receive half the inheritance that their brothers receive.
In cases of divorce, women are only allowed custody of their children until they reach the age of seven for boys, and nine for girls.
You can share this story on social media: