Saudi reforms on women's rights just a 'facade' to fool outsiders – anti-war campaigner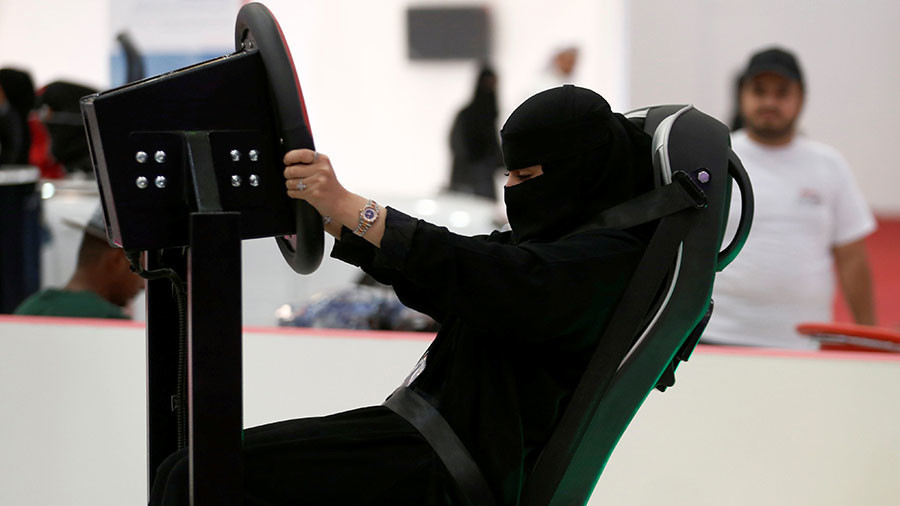 Extending women's rights in Saudi Arabia is just a façade to placate forces outside of the kingdom and is not really for the benefit of Saudis, according to Joe Lombardo, co-coordinator of the United National Antiwar Coalition.
At least seven Saudi feminists have been arrested and called "traitors" for "undermining" the kingdom's national security.
Riyadh said the detained feminists undermined fundamental religious and national laws and accused them of "organizing for trespassing the country's religious and national foundations, suspicious communication with foreign entities recruiting people working in government positions, funding hostile groups abroad to undermine Saudi national security, stability, social peace and to destroy the social cohesion."
This detention comes just weeks before a ban on women driving cars in Saudi Arabia is due to be lifted, a long-awaited reform by Crown Prince Mohammad bin Salman who advocates women's rights, arguing those changes are essential for the kingdom's development.
Human rights groups denounced this crackdown on women's rights and called on Saudi Arabia to release activists. Lombardo believes that "it shows this reform is just a façade."
"When women take advantage of the very slight openings that have happened in Saudi Arabia, there is a crackdown. I think a lot of the purpose of the façade was to placate forces outside of Saudi Arabia and not really for the Saudi people themselves," he told RT.
He also noted that the narrative in the US is that Saudi Arabia is changing and that they are moving in the right direction.
"Although, all things might not be great in terms of human rights, in terms of women's rights, they are moving in the right direction. That is what I mean by a façade," Lombardo added.
Saudi Arabia's Crown Prince MbS previously said he seeks to return the country to 'moderate' Islam and that he wants an open society. This saw him praised by celebrities and politicians during his recent tour across the US.
"MbS met here apparently with politicians from both major parties. He met with leaders of the entertainment industry, he met with financial and industrial leaders, he really met with the whole spectrum. And I think they are trying to give legitimacy to Saudi Arabia," Lombardo pointed out.
He believes that is a problem because Saudi Arabia is becoming increasingly problematic in the Middle East. In his view, what is going on in the region right now is very dangerous.
According to Lombardo, the Trump administration wants to follow a plan which includes the withdrawal from the Iranian nuclear deal, as well as "moving of the US embassy to Jerusalem and giving the green light to Israel to crack down, in the vicious way that they have, on the Palestinians …"
Lombardo said he is afraid it's leading in the direction of war.
"More war in that whole area of the world. And the allies in that war in my opinion may be Israel, Saudi Arabia and the US against the people of that region," he said.
"These are the people that have common cause against the leadership in Syria, and common cause against the leadership in Iran. So, I think they want to make Saudi Arabia appear as more modern and a good partner. I think this is why this propaganda campaign is going on in the US today," he concluded.
Like this story? Share it with a friend!