Radicalization & staff suicides: Europe's biggest prison unfit to cope with jihadist inmates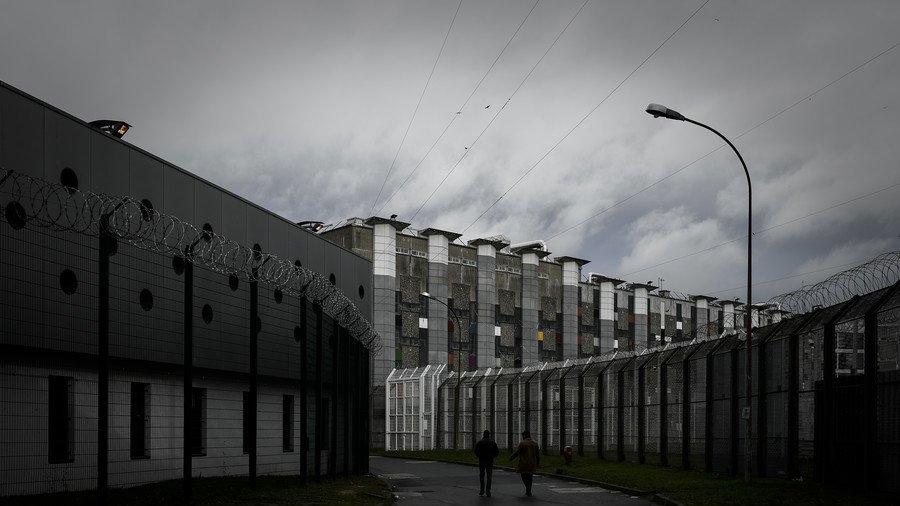 French prison Fleury-Merogis, which holds 20 female jihadist inmates and is notorious for Islamic radicalization, is "simply cracking." The staff struggles with violence and exhaustion, a prison union representative told RT.
The facility for imprisoned women within the Fleury-Mérogis Prison, located just 24km from Paris, has 290 female inmates, 20 of whom the administration tagged as Islamic terrorists, or TIS.
"Due to their specific profiles [of these 20 women], all their movements must be accompanied by prison staff, but we do not have enough personnel to carry out this task properly," the regional secretary of the Ile-de-France branch of the CGT Penitentiaries union, Ambroise Koubi, told RT France.
One significant problem is that the French intelligence services hesitate to share information with the prison administration. "We know that some were detained following terrorist acts, but we do not know under what conditions," the official explained, noting that the staff are often not aware of what to expect from the radicalized women.
The facility is also poorly designed to hold ultra-violent captives, so the terrorist detainees at times engage in aggressive acts against personnel. "A prison officer was attacked last week by a radical inmate," she said. Another problem, Koubi explained, is that the facility doesn't have an isolation cell, and if incidents occur, violent inmates should be transferred to another prison.
The overworked prison staff are exhausted, and suicide attempts among those who can't bear the workload are not rare in the facility, according to Koubi.
"Our prisons simply crack. We had two suicides of prison officers this month, a man and a woman," she said, adding that one more staff member tried to end her own life. The administration is allegedly aware of the problems but doesn't provide the staff with the necessary help.
Fleury-Mérogis Prison, which holds a total of around 4,300 inmates, is notorious as a center of Islamist radicalization. Among the inmates is Salah Abdeslam, who was behind the deadly Paris attacks of November 2015. Amedy Coulibaly, one of the terrorists who attacked a kosher store in Paris in January 2015, and Chérif Kouachi, who was behind the Charlie Hebdo assaults, were once prisoners of the facility.
The facility has witnessed several high-profile incidents. In January, at least 120 Fleury-Mérogis inmates refused to return to their cells. That same month, the prison staff staged major protests, criticizing the work conditions following an incident in another prison, where a guard was stabbed by an inmate who reportedly shouted "Allahu Akbar." Last April, the prison staff held a similar demonstration, blocking roads leading to the correctional facility with barricades, which they set on fire.
Think your friends would be interested? Share this story!
You can share this story on social media: