Over 100 inmates of French jail known for Islamic radicalization refused to return to cells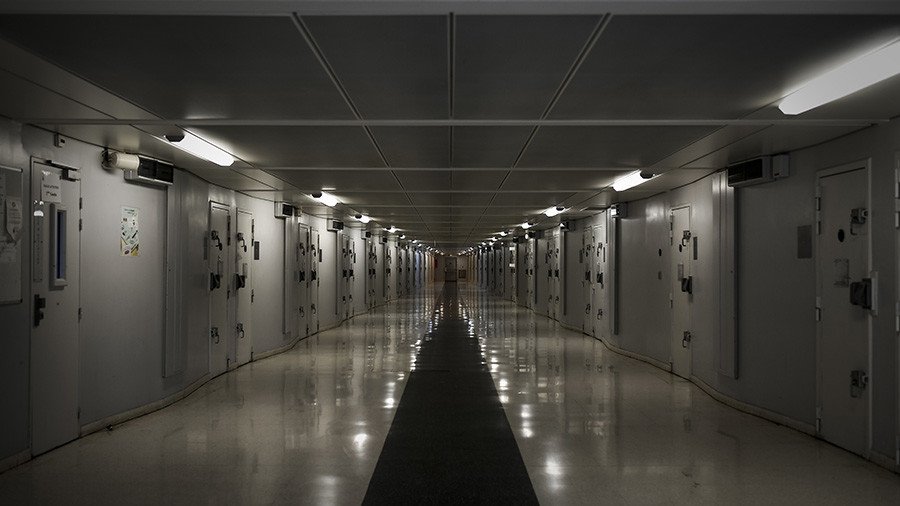 At least 120 inmates of French prison Fleury-Mérogis, the biggest in Europe, refused to return to their cells, the jail's administration said as cited by French media. The jail is notorious as a center of Islamic radicalization.
The incident concerns Fleury-Mérogis prison in the Essonne department. "123 detainees refused to return to their cells after [their] walk. There were no demands, no violence," the jail administration said.
The detainees were "inactive;" they had refused to return to their cells since Thursday afternoon, a source from a local prison union said. The inmates showed their anger by beating on doors and insulting the prison staff.
Later on Tuesday French media reported that all 123 prisoners had finally returned to their cells.
The incident is reportedly linked to a protest of some 200 prison guards in the jail earlier on Thursday morning. The protest was dispersed by police before the inmates' strike.
Fleury-Mérogis Prison, with 4,300 inmates, is located some 24 km from Paris. Among infamous inmates of the prison is Salah Abdeslam, who was behind the deadly Paris attacks of November 2015. Two Islamists later killed by police – Amedy Coulibaly, one of the Islamists who attacked a kosher store in Paris in January 2015, and Chérif Kouachi, who was behind Charlie Hebro assaults – were also imprisoned there.
Earlier this week, the prison staff staged another major protest. Some 100 demonstrators blocked a road leading to the correctional facility with a barricade, which they set on fire. The protest followed an incident in another prison, where a guard was stabbed by an inmate, who reportedly shouted "Allahu Akbar."
"Nowadays, France does not have facilities for inmates of such type [Islamist radicals]," one of the protesters told Sputnik at the time. "People holding radical views are held in the Fleury-Mérogis Prison and… this is a very difficult situation for us," he added, explaining that it is "dangerous" for the guards to even be near such prisoners, as the inmates see them as "enemies" that "symbolize everything they hate."
"Nowadays, our prisons as well as our legislation are not adapted to such inmates. The problem is that their number will grow as people are coming back from Syria and are extremely dangerous," the protester said.
The fact that French jails are overcrowded puts additional strain on the jail guards, a member of the French prison staff union told Sputnik. In the Fleury-Mérogis Prison, one correctional officer has to watch over as many as 90 inmates, he said, adding that Islamist terrorists are "not isolated from other inmates except for some particular cases."
"A correctional officer is required to pay special attention to a prisoner who has radical views or is convicted of terrorist-related activities. However, the officer also has 89 other 'supervisees.' Such a situation is absolutely unbearable," he said.
You can share this story on social media: