'US has become unreliable': Austrian chancellor questions Washington's commitment to EU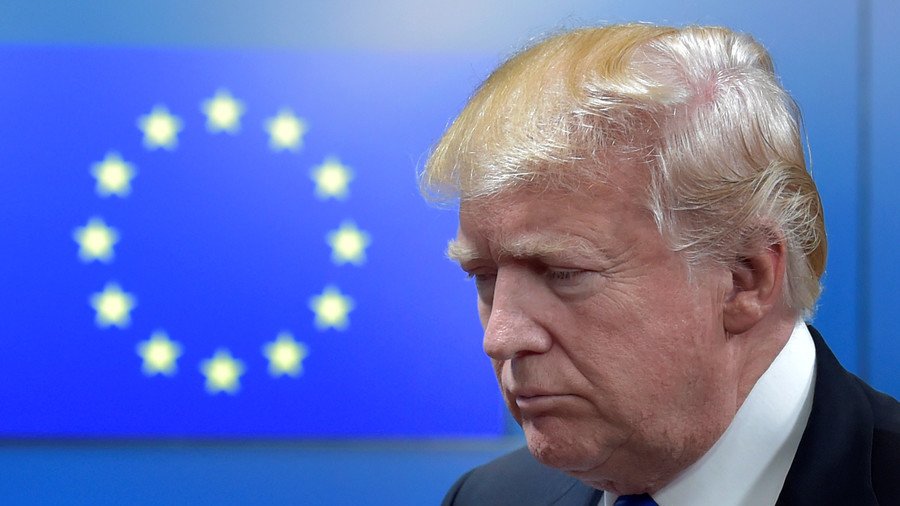 The US, under Donald Trump's administration, is becoming increasingly unpredictable and "unreliable" to its European partners, the Austrian chancellor noted, joining a chorus of EU members urging for more unity and self-reliance.
"The US has become more and more unreliable for us," Sebastian Kurz told the Financial Times. "The most important thing is that Europe has to remain united."
Concerns about Donald Trump's administration have been growing across the EU recently. Earlier this month, a poll showed that 82 percent of Germans believe the US is not a reliable political partner after Chancellor Angela Merkel stated that Europe "needs to take its fate into its own hands."
The major transatlantic rift first emerged after Trump pulled out of the Paris climate agreement, and it only deepened after the US administration recognized Jerusalem as Israel's capital, pulled out of the 2015 Iranian nuclear deal and imposed tariffs on aluminum and steel, which are due to come into force in June.
Kurz and Merkel are not the only EU politicians to question Washington's commitment to its European partners. Earlier this month, European Council President Donald Tusk also questioned the American friendship. The US President "made us realize that if you need a helping hand, you all find one at the end of your arm," Tusk said in Bulgaria at a Western Balkans summit earlier this month.
"Looking at the latest decisions of President Trump, someone could even think: with friends like that, who needs enemies?" he said. "But frankly speaking, Europe should be grateful for President Trump because thanks to him we have got rid of all illusions," Tusk added, urging the Europeans to unite, against Washington's "capricious assertiveness."
Kurtz expanded his message to the European nations, calling on other EU capitals to mend ties with Moscow. "We won't be able to solve the crisis in Ukraine alone… Syria, we will only be successful if we find a way to act united with the US and Russia, so I think it's not negative for the EU if countries like Austria — which has always been a bridge-builder — has… a good relationship with Russia," Kurtz noted.
Speaking to the Financial Times, Kurz also noted that some Western European nations are guilty of treating their Eastern brethren with contempt. He noted that current tensions in the EU are partly caused by the behavior where "some countries think that they act in a more moral and better way than others, that western European countries sometimes look down on eastern European countries."
Think your friends would be interested? Share this story!
You can share this story on social media: