'With friends like that who needs enemies': Tusk lashes out at Trump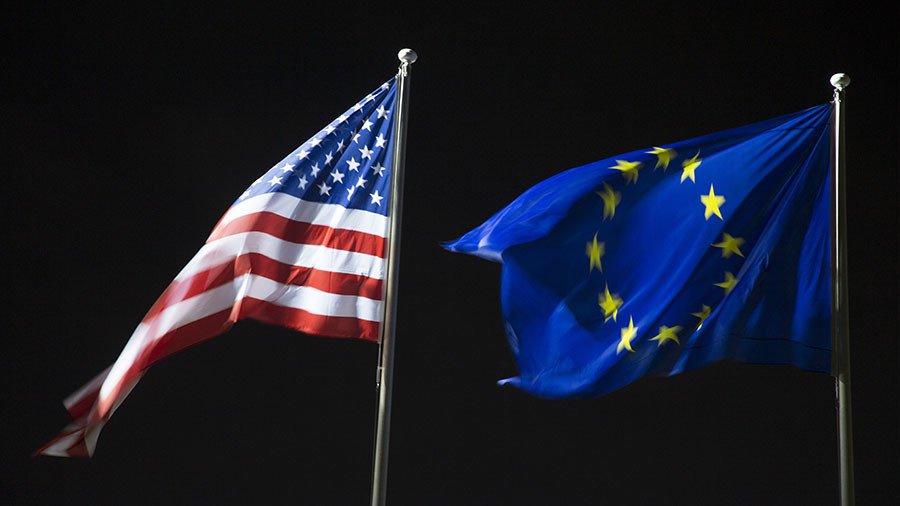 European Council President Donald Tusk derided US President Donald Trump over his administration's "capricious assertiveness" and called on the EU to unite on the Iran nuclear agreement and tariffs.
Speaking at a Western Balkans summit in Sofia, Bulgaria on Wednesday, Tusk didn't hold back in his assessment of the US, saying EU members should unite to face "a new phenomenon - the capricious assertiveness of the American administration."
Tusk pointed to some of Trump's latest decisions before concluding, "someone could even think with friends like that, who needs enemies." He also suggested the EU owes Trump a debt of gratitude for helping Europe to drop "all illusions".
Looking at latest decisions of @realDonaldTrump someone could even think: with friends like that who needs enemies. But frankly, EU should be grateful. Thanks to him we got rid of all illusions. We realise that if you need a helping hand, you will find one at the end of your arm.

— Donald Tusk (@eucopresident) May 16, 2018
Tusk's comments come amid increasingly souring relations between the EU and US, over trade disagreements, the Iran nuclear deal, and the US Embassy's relocation to Jerusalem.
The US has found itself at odds with much of Europe following its decision to pull out of the 2015 Iran nuclear deal signed between Iran and the EU, Russia, China, and the US. Despite Trump slamming it as a "terrible deal" before and after taking office, his European counterparts lobbied him not to leave the agreement.
With Trump's cabinet being increasingly populated by the likes of National Security Adviser John Bolton and Secretary of State Mike Pompeo, who have long pushed for regime change in Iran, the US position is becoming more at odds with those of Europe, Russia, and China.
READ MORE: Fist-size gunshot wounds, pulverized bones, inadmissible use of force by Israel in Gaza – HRW to RT
The US decision to move its embassy in Israel to the disputed city of Jerusalem and its response to the killing of 60 Palestinians at protests in Gaza on Monday has further alienated the US from its European allies, who have spoken out on Israel's actions. Tusk highlighted the "dramatic events in Gaza" in a letter sent to the European Council before the summit on Tuesday.
The EU reiterated its "clear, consolidated" position on Israel-Palestine on Monday, which calls for a two-state solution based on the 1967 borders with "Jerusalem as capital of both [states]."
The EU is also unimpressed by Trump's decision to place tariffs on European steel and aluminium as part of his 'America first' agenda. Tusk said he wanted Europe to "stick to our guns" and described Trump's justification of tariffs on the basis of national security as "absurd."
"The EU and US are friends and partners, therefore US tariffs cannot be justified on the basis of national security," Tusk said. "We need to bring back reality in this discussion, which is not the case today."
Tusk added that Europe must protect the "transatlantic bond," but be prepared to act on its own, with "more political unity and determination."
Evidence of the EU acting independently is already in play, as the EU and Iran agreed on a 9-point economic plan to protect the nuclear agreement on Wednesday. The aim is to counter Trump's reimposition of sanctions on Iran.
If you like this story, share it with a friend!
You can share this story on social media: