'Who do you think owns the press?' Elon Musk tweet attracts barrage of anti-Semitic comments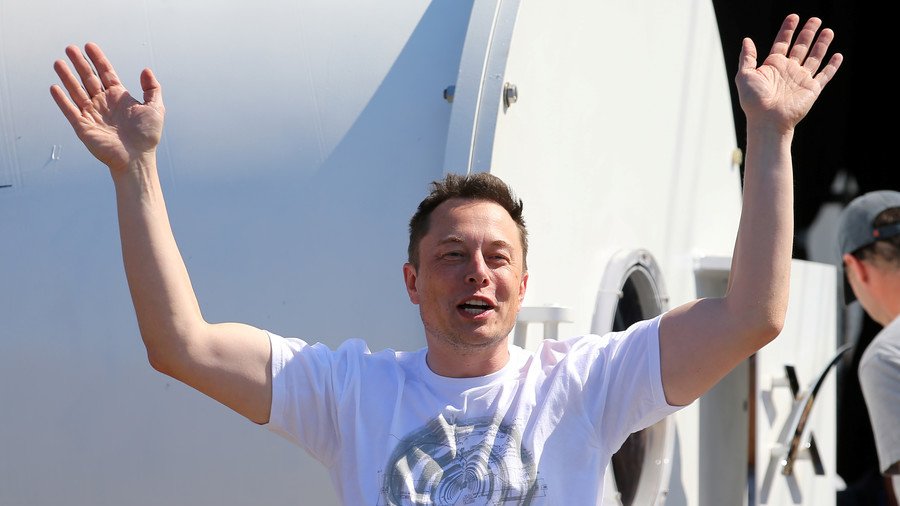 Elon Musk is being accused of anti-Semitism by some social media users after the Tesla chief's Twitter response to a journalist amid a growing conflict with the media.
The founder of an online publication The Online, Joshua Topolsky, asked Musk: "Do you think it's in the interest of powerful people to A: support a free press that exposes their lies, or B: tear it down so their lies are easier to tell?"
Musk responded: "Who do you think *owns* the press? Hello."
The entrepreneur was non-specific and opted not to answer dozens of follow up questions left by enraged Twitter users. On Sunday, NBC News reporter Ben Collins, who was present at the onset of the brawl, tweeted that Musk's comment attracted lots of anti-Semitic responses, calling on the Tesla boss to condemn them.
Last week, Musk declared war on the media, pledging to launch a website that would allow people to rate the credibility of journalists, editors and publications. The businessman planned to call the new pet project "Pravda" - the Russian word for "truth."
Later, Musk tweeted that he had failed to buy the domain to register a website of the same name. While commenting on that fact, the entrepreneur confused Ukraine and Russia and got a barrage of angry replies saying "Ukraine is not Russia!" in his timeline.
Who do you think *owns* the press? Hello.

— Elon Musk (@elonmusk) May 27, 2018
The businessman finally purchased the domain "Pravduh.com." The step was also met with some indignation as tweeter users asked why he hadn't chosen Pravda.org.
Musk's growing frustration with the media comes amid recent reports about braking problems of Tesla's Model 3 sedan. Moreover, in April Bloomberg reported that Tesla was losing $6,500 a minute and it could fail before the end of the year. There has also been a proposal to unseat him and remove his relative from Tesla's board.
For more stories on economy & finance visit RT's business section
You can share this story on social media: