'Fighting political Islam': Austria to shut down 7 mosques, may expel up to 60 imams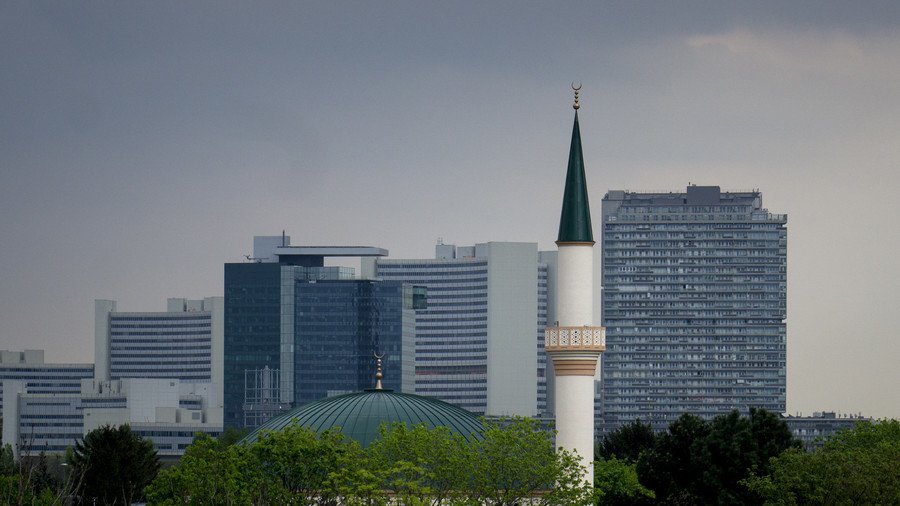 The Austrian government will shut down seven mosques and is checking whether to expel up to 60 imams as part of the crackdown operation "against political Islam" and hate preaching.
"Parallel societies, political Islam and radicalization tendencies have no place in our country," Chancellor Sebastian Kurz said at a Friday joint press conference with his vice chancellor, and interior and EU ministers. The government proceeded with the closures of seven mosques throughout the country, three of which are located in Vienna.
Some of mosques are suspected by authorities to have been influenced by a Turkish right-wing organization called the 'Grey Wolves.' Austrian authorities highlighted that, along with the closures of the mosques, they had also been closely investigating the dubious financial flows "under the disguise of religion."
According to Interior Minister Herbert Kickl, they were reviewing residence permits issued to 60 imams who had been employed by Austria's Turkish Islamic Union, also known as ATIB.
The spiritual leaders are currently under investigation for receiving money from abroad and violating the 2015 Islamic Law that prohibits any religious communities to receive oversees funding or to act against the Austrian state and society. Two of them have already been proven guilty as their residence permits had been evoked and they are to be expelled from the country.
"We are only at the start," Vice Chancellor Heinz-Christian Strache said, commenting on what has been done to safeguard the law.
A mosque run by ATIB in Austria made headlines in April after images emerged showing children in military uniforms re-enacting the Battle of Gallipoli during World War One. The 'game', according to local media, included children 'getting killed' and even being covered with Turkish flags.
The initiative to proceed with possible expulsions and the closures of mosques was backed by Italy's Deputy Prime Minister Matteo Salvini
"I believe in religious freedom but not in religious extremism," Salvini said on Twitter, "those who use their faith to endanger the security of a country must leave!"
READ MORE: No parallel societies: Austria wants headscarf ban in kindergartens and primary schools
Yet, the move did not go down well with Ankara, which slammed Vienna, saying Austria wants to score political points by marginalizing Muslim communities. It also called the decision "racist."
Earlier, as part of addressing 'parallel societies', the Austrian government moved to forbid girls from wearing headscarves in kindergartens and primary schools. The move was part of the so-called "Child Protection Act", aimed at reinforcing Austrian culture and at encouraging better assimilation. The Austrian Chancellor noted that, despite the fact that for many in Islamic cultures wearing headscarves was not compulsory for minors who have not yet reached puberty, it was a growing phenomenon in Austria.
Think your friends would be interested? Share this story!
You can share this story on social media: