'Islamophobic' Vienna's move to expel imams targets Muslims for 'political points' – Turkey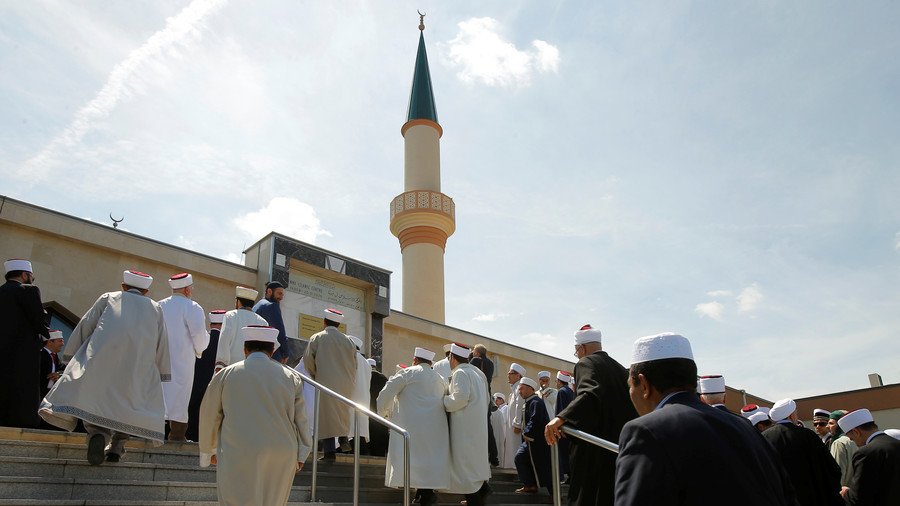 Austria's move to close several mosques is a result of an "Islamophobic and racist wave" in the country, a Turkish presidential aide said, adding that Vienna aims to score "political points" by targeting Muslim communities.
"Austria's decision to close seven mosques and expel imams is a reflection of the Islamophobic, racist and discriminatory wave in this country," Ibrahim Kalin, the spokesman of President Recep Tayyip Erdogan, tweeted. According to Kalin, Vienna wants to "to target Muslim communities for the sake of scoring cheap political points."
READ MORE: 'Fighting political Islam': Austria to shut down 7 mosques, may expel up to 60 imams
Earlier on Friday, Austrian Interior Minister Herbert Kickl announced that the country plans to shut down seven mosques and expel dozens of Turkish-funded imams and their families in a crackdown on "political Islam."
The Austrian government's ideologically charged practices are in violation of universal legal principles, social integration policies, minority rights and the ethics of co-existence. Efforts to normalize Islamophobia and racism must be rejected under all circumstances.

— Ibrahim Kalin (@ikalin1) June 8, 2018
"The circle of people possibly affected by these measures – the pool that we're talking about – comprises around 60 imams," Kickl stated. The plan is based on a law adopted in 2015 that prohibits foreign financing of religious groups.
A nation of about 8.8 million people, Austria has a large Muslim community – about 700,000 people, and the majority is of Turkish origin. The country has over 200 registered mosques and hundreds of unregistered prayer rooms.
Chancellor Sebastian Kurz insists that this move is to battle radicalization. "Political Islam's parallel societies and radicalizing tendencies have no place in our country," Kurz told a news conference on Friday.
READ MORE: Austria's far-right party chief calls for law banning 'political Islam' over its 'fascist worldview'
The Austrian authorities explained that they are planning to shut down a society influenced by ultra-nationalist Turkish group the Grey Wolves, which runs a mosque in Vienna. An Arab Muslim group running at least six mosques will also be closed, the statement added, according to local media.
Vice Chancellor Heinz-Christian Strache told the news conference that the announcement is "just the beginning."
Think your friends would be interested? Share this story!
You can share this story on social media: