Information overload? Majority of Americans have 'news fatigue'
Published time: 7 Jun, 2018 14:21
Edited time: 8 Jun, 2018 09:54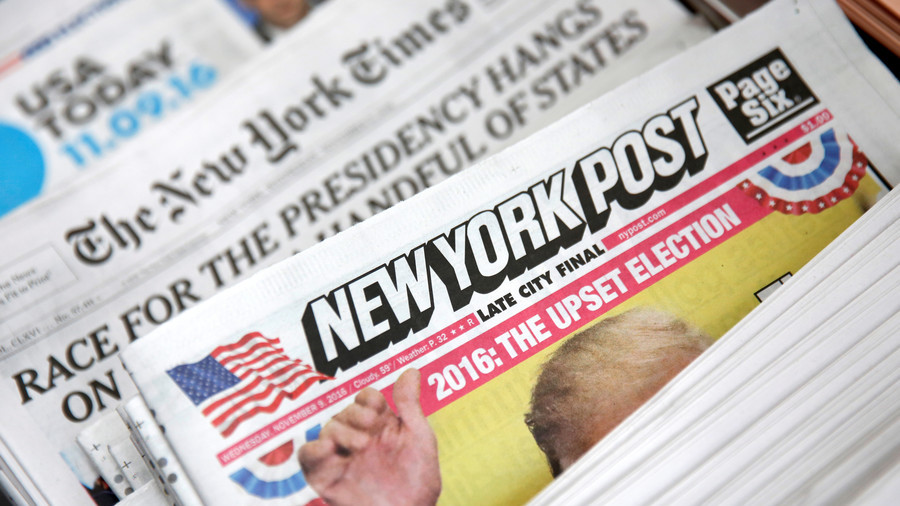 A majority of Americans say they are feeling overwhelmed by the amount of news there is to take in on a daily basis and feel they can't keep up, a survey has found.
Almost seven-in-ten of those surveyed, in a Pew Research Center poll, said they felt worn out and exhausted by the 24-hour news cycle — compared with only three-in-ten who said they were content with the amount of news they receive.
Here is a Pew Research poll that reports 68% of Americans polled feel worn out by the amount of news that's there. They have news fatigue, they don't like the news! https://t.co/yLOkl1vAyn

— Bill O'Reilly (@BillOReilly) June 7, 2018
Breaking it down along political lines, it appears those on the right feel more overwhelmed than those on the left — with a whopping 77 percent of Republicans expressing news fatigue compared with 61 percent of Democrats and left-leaning independents.
That could have something to do with Republicans being more critical of the news media and "fake news" in the age of US President Donald Trump — because the survey also found that those who have a more negative view of the media are the most worn out.
Interestingly, feelings of being overwhelmed by the news are actually more common among those who follow current events less closely than those who are active news consumers, the survey found.
Nearly 7 in 10 Americans feel worn out by the amount of news, Pew finds 😩😓 Meanwhile, news orgs in need of money are bombarding people with alerts, newsletter signup requests, etc. https://t.co/rDWA7oZsx1

— Laura E. Davis (@lauraelizdavis) June 5, 2018
Asked how regularly they follow the news, 65 percent of respondents said they followed events "most" of the time, compared to 34 percent who said they followed only when something more significant is happening.

Only 17 percent of Americans believe that national news organizations are doing "very well" when it comes to keeping the public informed, compared to 58 percent who believe the media does "fairly well" and 24 percent who believe they are not doing well at all.
Along demographic lines, white Americans tended to be more overwhelmed by the news, with nearly three-quarters expressing news fatigue — much higher than Hispanic Americans (55 percent) and black Americans (56 percent)
Women were more likely to feel exhausted by the news than men, with 71 percent of women feeling worn out compared to 64 percent of men.