'Stay vigilant,' Iran warns N. Korea's Kim ahead of Trump meeting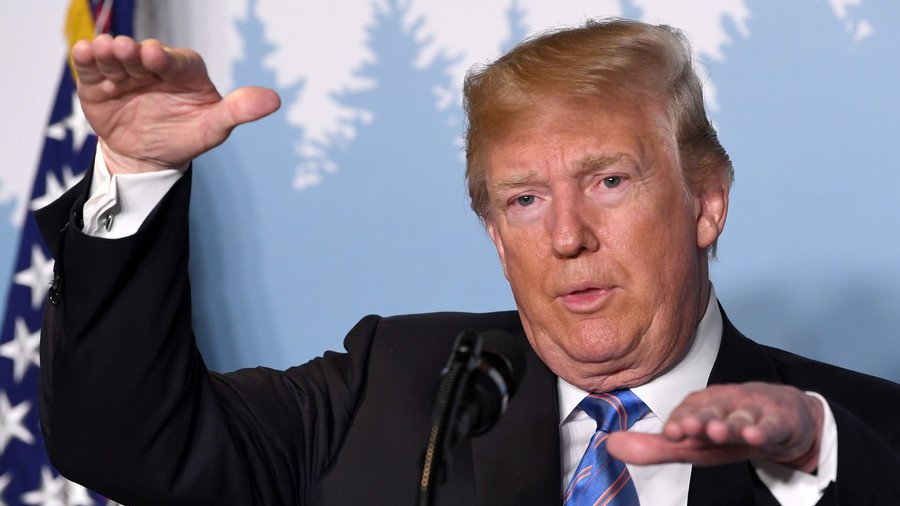 On the eve of the highly anticipated meeting between the American and North Korean leaders, Iran's Foreign Ministry has urged Pyongyang to "exercise complete vigilance" while dealing with US President Donald Trump.
Kim Jong-un should be aware of Trump's "America First" agenda and his tendency to betray deals when they talk about denuclearization, Tehran has warned.
"Washington has continued to sabotage international agreements and unilaterally withdraw from them," Iran's Foreign Ministry spokesman Bahram Qassemi said in reference to Trump's mercurial approach "since the time he has been in office."
READ MORE: From Little Rocket man to Dear Kim: Drama all set for historic talks in Singapore
Kim should remain "quite vigilant," Qassemi said, noting Trump's notorious withdrawal from the Iran nuclear deal. Having learnt it the hard way, the diplomat stressed that Tehran was quite "pessimistic about US behaviors."
"The US has a history of sabotage, violation and withdrawal with respect to bilateral and multilateral international commitments," the spokesman said.
Trump's disregard for the 2015 Iran deal, known as the Joint Comprehensive Plan of Action (JCPOA), along with his withdrawal from the 2015 Paris climate deal, and the current trade war has caused Germany, Britain and France to seriously question the transatlantic bond.
Having had his patience tested, France's Finance Minister Bruno Le Maire questioned whether Europe intended to continue to be "vassals who obey decisions taken by the United States."
European leaders were taken aback by the most recent blow from Washington, when the US imposed tariffs on steel and aluminum products coming from the EU, Mexico and Canada that took effect on June 1. The EU has promised to retaliate.
READ MORE: 'Depressing': Merkel slams Trump's 'withdrawal in tweet' following G7 summit fallout
Trump's most recent withdrawal took place at the G7 summit in Quebec, where he decided not to endorse the joint communique, while attacking the host, Canadian PM Justin Trudeau, for being "very dishonest and weak."
Like this story? Share it with a friend!
You can share this story on social media: