'Fortnite' fortune: Video game offers $100mn in prize money
Published time: 22 May, 2018 23:08
Edited time: 23 May, 2018 08:04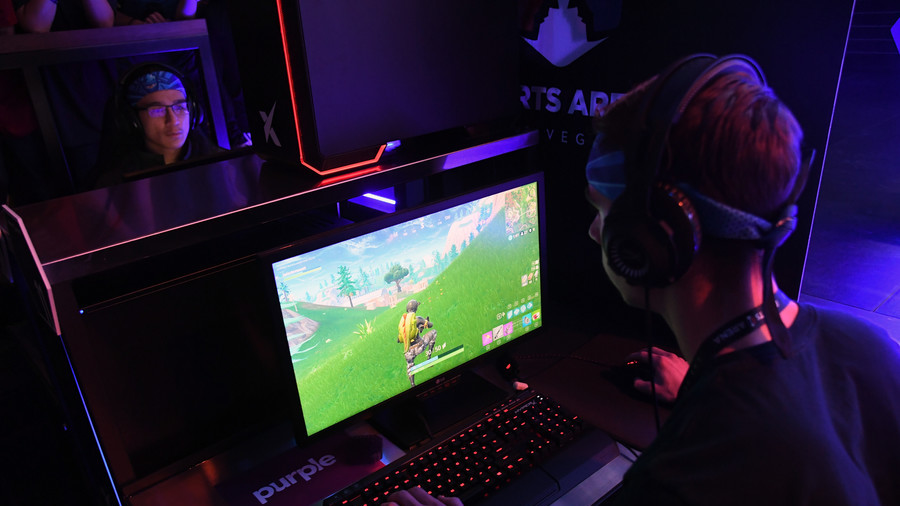 Fortnite, the eSports phenomena taking the video game world by storm, has received another boost in popularity with the news that players could win from a $100 million prize pot.
Interest in the survival game, owned by Epic Games, has exploded over the last year and now Fortnite is set to become the biggest eSport game in the world thanks to the lucrative prize pool.
Grab your gear, drop in and start training. Epic Games will provide $100,000,000 to fund prize pools for Fortnite competitions.https://t.co/ZcBe9fZD0S

— Fortnite (@FortniteGame) May 21, 2018
READ MORE: Are eSports the future of Olympics? 5 things you wouldn't expect from pro gaming
Epic Games announced Monday that they would put down $100 million to fund competitions in the 2018-2019 season. "We're getting behind competitive play in a big way, but our approach will be different - we plan to be more inclusive, and focused on the joy of playing and watching the game," the statement said, adding that more details would be revealed soon.
It's not clear yet if the company is planning one giant tournament circuit or a number of smaller tournaments.
What is Fortnite?
Fortnite became the biggest online video game craze to sweep the globe since Pokémon Go after it released 'Battle Royale' late last year - a mode that allows up to 100 players fight it out to the death to be the last character standing.
READ MORE: Pokemon Go sparks spate of sex attacks, robberies & trespassing
It is set in the midst of a deadly worldwide storm that has wiped out 98 percent of the world's population. Players must collect resources and carry out missions as they face an ongoing threat from zombies set on attacking the remaining humans. Up to four players can work together.
It's a free-to-play game accessible on Xbox and PlayStation consoles, as well as on computers and Apple mobile devices. It will be available on Android later this year.
According to the latest figures made available by Epic Games last January, 45 million people have played Fortnite.
In March, one particular live-streaming session sent Twitter into a meltdown as rapper Drake and internet entrepreneur Kim Dotcom teamed up with Fortnite's most famous streamer, Ninja, to take on the zombie apocalypse. The stream hit a new viewer record of 600,000 people.
READ MORE: Drake v Ninja: Twitch smashes live-streaming record in gaming session
Next month, Epic Games will further capitalise on its skyrocketing success by hosting a tournament in Los Angeles featuring 50 celebrities and 50 top YouTubers and Twitch streamers playing in teams of two.
Fortnite has quickly established itself as a leader in the booming, billion dollar industry of eSports. Competitive video gaming allows players to potentially earn some cash and attracts spectators from all over the world.
So far, the largest prize pool in eSports history has been paid out by DOTA 2. A total of $38 million was divvied out among 991 players last year, according to eSports earnings.
Like this story? Share it with a friend!