'Pop-up' brothels report argues for Nordic model to curb trade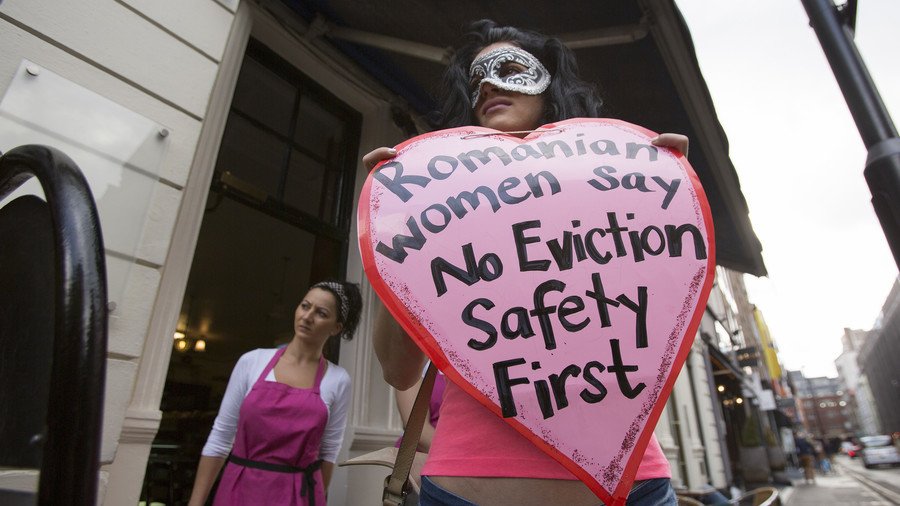 A report has hit out at internet firms that are fueling a boom in the number of 'pop-up brothels' across the UK. Following the findings, a Labour MP warned of the scandal of "organized sexual exploitation" in Britain.
The cross-party report titled 'Behind Closed Doors' found that classified sites such as Vivastreet and AdultWork were being used by traffickers to control the profiles of sex workers, while also fueling a new wave of short-let brothels allowing women to be trafficked around the country for sex by criminal gangs.
It follows a six-month inquiry into gangs establishing brothels at temporary residential addresses.
Gavin Shuker, Labour MP for Luton South and chairman of the all-party parliamentary group on prostitution and the global sex trade, which produced the report, told the Sunday Times: "The scale on which organized sexual exploitation is taking place in this country is a national scandal. It can – and must – be stopped."
According to the inquiry, one man being investigated for sex trafficking spent over £20,000 ($26,830) placing adverts for women on one commercial website.
The report found that the majority of the women found to have been exploited were from eastern Europe. Figures were provided by Leicestershire Police, who visited 156 brothels, encountering 421 women in the two years to December 2017 – 86 percent of whom were Romanian.
Northumbria Police visited 81 brothels containing 259 women in the two years to April 2018, three quarters of whom were from Romania; while Greater Manchester Police identified 324 potential new brothel addresses since March 2015.
The sites in questions have hit back at the claims. AdultWork said it took every possible precaution to "ensure our advertisers are both who they say they are and are doing so willingly and without intimidation."
Vivastreet, meanwhile, said it was in contact with the Home Office to develop an industry-wide approach to identify and prevent online trafficking, urging all similar sites to "engage with this process."
The study found that one website alone has posted more than 18,000 escort profiles in the last three months, while in the last month alone, there were at least 212 ongoing police operations into sex slavery, and last year there were 1,185 referrals for potential victims.
READ MORE:Oops! Sex workers not found: New Zealand removes prostitution from skills list for visa hopefuls
However, authorities fear that these numbers are just a fraction of the actual number.
The National Crime Agency, whose national strategic assessment was published earlier this month, told MPs that adult services websites "represent the most significant enabler of sexual exploitation in the UK."
The all-parliamentary group has suggested criminalizing paying for sex and decriminalizing selling sex in order to tackle prostitution. Such laws are already in place in Norway, Sweden, France, Iceland, and both Northern and the Republic of Ireland, and is often referred to as the 'Nordic Model.'
Other measures aimed at curbing the trade include establishing a national register of landlords and issuing guidance for the short-term letting sector on preventing sexual exploitation, as well as removing the criminal offence of soliciting in a street or public space for the purpose of "selling" sex.
READ MORE: 'Let us dance in peace': Israeli strippers outraged by new bill equating them to prostitutes
Not everyone is behind the measures proposed by the committee, however, as some argue that imposing the Nordic model does more to stigmatize those working in the sex trade.
The English Collective of Prostitutes, which campaigns for the decriminalization of prostitution and greater safety for sex workers, said the investigation failed to speak to sex workers or reflect "our evidence in their report" because it wanted to skew findings in order to propose the model.
Speaking to Sky News, Cari Mitchell of the ECP said that it's "not true that most sex workers are dependent on these gangs," adding that the commotion over pop-up brothels is not only "due to an increase in prostitution in general because of austerity cuts but it's due to the police raiding and closing regular premises and women being forced to move on."
Think your friends would be interested? Share this story!
You can share this story on social media: