Pokemon Go sparks spate of sex attacks, robberies & trespassing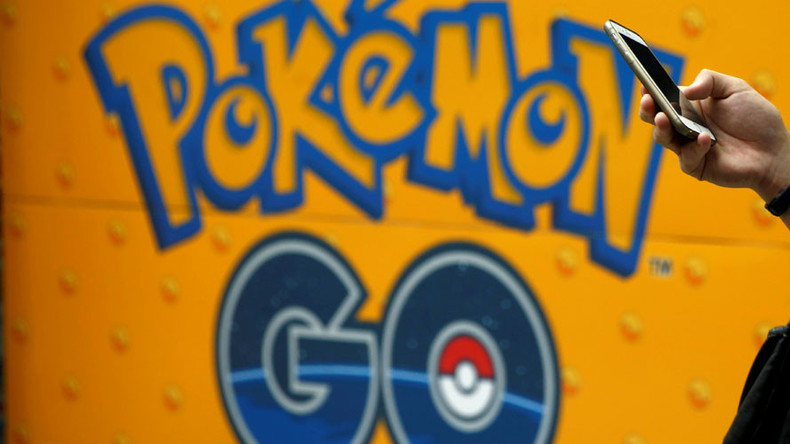 Police have been called to hundreds of incidents related to Pokemon Go since the popular app was launched in Britain last month, including cases of sexual assault, trespassing, robbery and road accidents.
A Freedom of Information (FoI) request by the BBC has revealed the true impact of the phenomenally successful Pokemon Go app.
Forces across the UK have logged 300 criminal offenses, the highest number of which were recorded by Lancashire Police, which recorded 39 incidents.
In some cases players have been victims of crime, but in other instances they have been accused of breaking laws.
In London, police were called to Blackheath Common shortly after midnight last week after a scuffle broke out between a Pokemon player and a naked man having sex with a woman in the park.
Police forces in Manchester and London warned of professional thieves using the game to lure victims to a secluded spot, where they distract the players and snatch their mobile phones.
South Yorkshire Police said there was an incident of a Pokemon Go player being punched in the head and having their phone stolen by three "unknown assailants."
Officers in North Wales discovered a man who had invited children back to his home, claiming he "had lots of Pokemon at his address."
Pokemon Go players are not always the innocent party, however. In one incident in Surrey, a gaming session turned into a huge 30-person brawl over a rare Pokemon.
British Transport Police recorded two incidents of children trespassing on railway lines while playing the game, and several road accidents have also been logged.
In Surrey, cops discovered nine cars "parked across a junction" while looking for Pokemon, while officers in Devon were called to deal with a motorist driving down one-way streets and "stopping in the middle of the road playing Pokemon."
Most police forces declined to say how many arrests had been made due to ongoing investigations.
Cheshire Police Force's Sergeant Neil Dawson-Smith said: "It was out in America first and there seemed to have been a few problems there. Nationally and internationally I'm well aware of quite a few circumstances that have come up," he said.
"But for me the key message is do not play it while driving. It's a fun game, but play safe and don't put lives at risk."
A spokesman for Pokemon Go developer Niantic said: "We encourage all people to be aware of their surroundings and to play alongside friends or family, especially when you're exploring unfamiliar places."
You can share this story on social media: