IDF & protesters joined by ultra-orthodox Jews clash outside new US embassy (VIDEOS)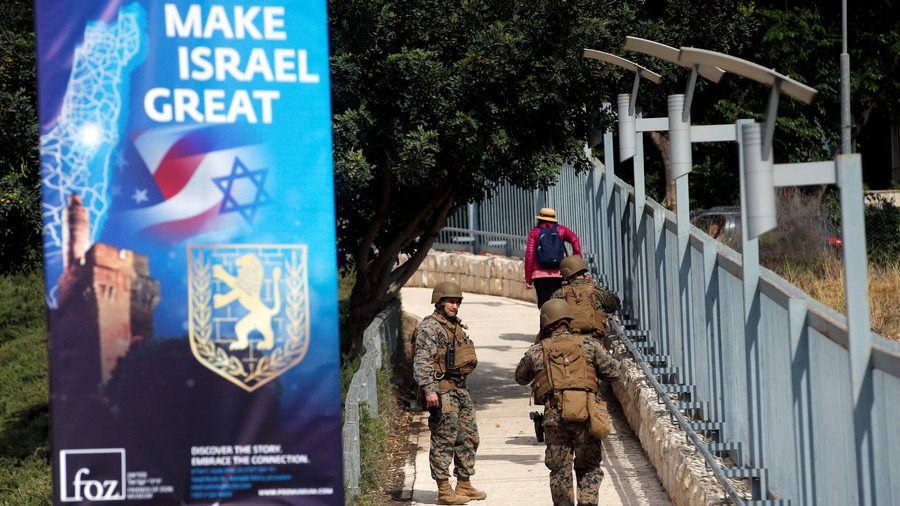 Hundreds of protesters gathered near the site of Jerusalem's new US embassy, leading to violent clashes with police and several arrests.
Demonstrators included multiple members of the Knesset and about a dozen members from an ultra-orthodox anti-Israeli group, who reportedly held signs that read: "Jews worldwide condemn Israeli bloody brutality" and "Authentic Jewry never recognized the State of Israel."
Some 14 demonstrators were arrested at the protest - one of which is an aide to a Knesset member, according to Jerusalem Post reporter Udi Shaham. Footage also emerged of former MK Mohammad Baraka in a tense tussle with police officers outside the embassy.
Protesters clashed with police, who formed a line to block demonstrators from reaching the compound, used force to disperse the chanting crowd and took away their Palestinian flags.
READ MORE: Israeli police use stun grenades against ultra-Orthodox rioters in Jerusalem
The protest coincided with the embassy's inauguration, which was attended by 800 people, including US President Donald Trump's daughter and adviser Ivanka and her husband Jared Kushner, who's also a senior adviser to the president.
While the "Day of Rage" protests carried on a few kilometers from the new building, dozens of people, including six children under 18, were killed and over 2,700 were injured by Israeli forces during the "March of Return" protests in the Gaza strip.
The Palestinian government has denounced Monday's violence as a "terrible massacre" perpetrated "by the forces of the Israeli occupation," and called for international intervention to prevent further deaths.
You can share this story on social media: