Brigitte Macron v anti-wrinkle cream? First Lady's image reportedly used to promote anti-aging cream
Published time: 10 May, 2018 14:56
Edited time: 11 May, 2018 12:31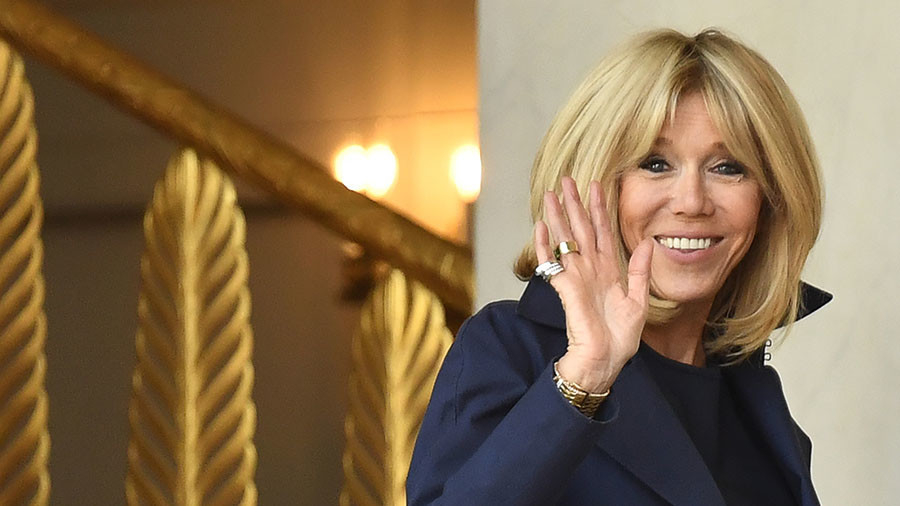 French First Lady Brigitte Macron is said to have come face to face with a promotional campaign using her image to advertise a 'revolutionary' anti-wrinkle cream, according to Le Parisien.
Mrs Macron reportedly ordered lawyers to launch an investigation into the case after the unauthorized use of her photo to advertise a 'revolutionary' anti-wrinkle cream, Le Parisien claims.
The newspaper says that the 65-year-old spouse of the French President has slammed the rumors that she was collaborating with a cosmetics company called 'Truth and Beauty'. She said she was in no way linked to the creation of a facial cream that the company was advertising as an "anti-wrinkle solution that could change the skincare industry forever".
The attempt lure women into buying a product that could magically turn them into a first lady, was reportedly built in two stages. The first involved the spreading of fake news articles featuring testimonials of the revolutionary effect of the "Beauty and Truth" serum, while the second stage provided support to their claims by using a photo of the "radiant" First Lady.
Angered customers have reportedly lamented that when trying to buy a sample that cost 3.95 euros, they were asked to pay additional 88 euros to get the cream.
The First Lady received an avalanche of letters signaling the problem, Le Parisien reports, which, according to the newspaper, left her feeling "really annoyed" about the fact that her image was used in commercial purposes without her consent.
The cosmetics website in question was reportedly ordered to remove all the content that had any reference whatsoever to Macron.
Like this story? Share it with a friend!