Step into Putin's shoes: RT goes on 360 tour of inauguration route inside Kremlin (VIDEO)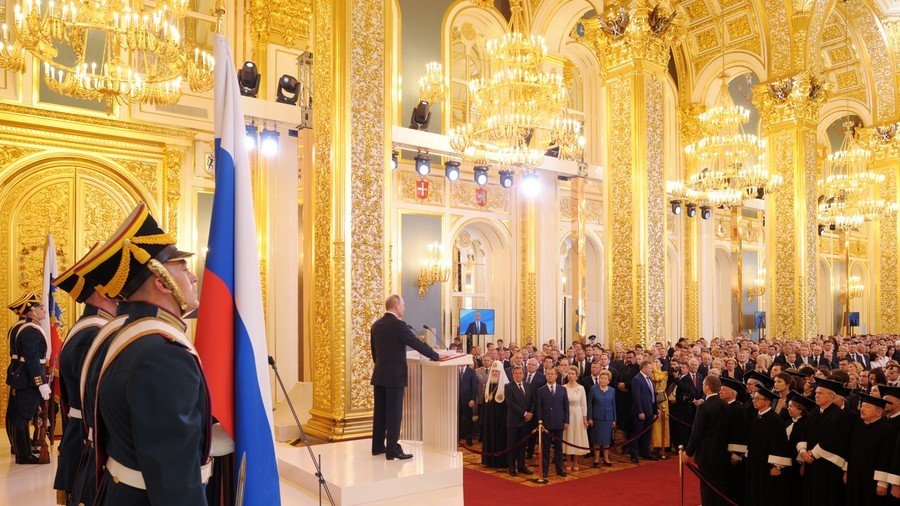 RT was granted a rare chance to venture through the magnificence of Red Square and into the luxurious and historic halls of the Kremlin, mimicking the steps taken by President Vladimir Putin as he was inaugurated on Monday.
The centerpiece of the tour is the Kremlin Grand Palace, the 19th century building that towers over the Kremlin wallsб and has served as the piece de resistance during official receptions for Russian leaders, from Nicholas II to Joseph Stalin to the current incumbent of the Kremlin.
Built atop previous grand halls and throne rooms, the palace features a bewildering variety of architectural and decoration styles. The journey culminates in the Andreyevsky Hall, restored to its marble-and-gold magnificence two decades ago, where Putin this week took an oath of service for the fourth time.
You can share this story on social media: