Lavrov: After US-led strikes, Russia has 'no moral barriers' on S-300 deliveries to Syria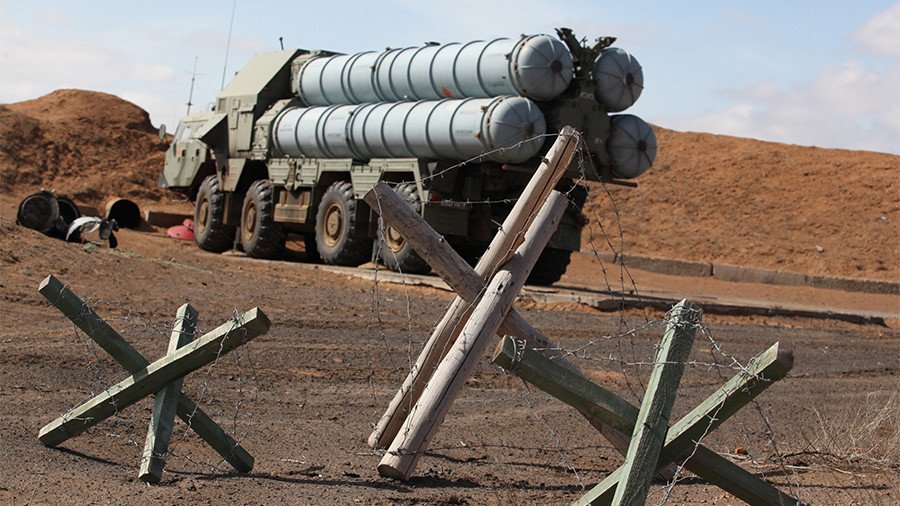 Following the US-led bombardment of Syria last week over an alleged chemical attack by Damascus, Russia says it has no reason to not supply its S-300 missile system to Syria, Russian Foreign Minister Sergey Lavrov said.
Moscow agreed with its international partners about 10 years ago to not deliver the S-300 to Damascus. "We took into consideration their argument that this would destabilize the situation, despite the missile systems being a purely defensive system," Lavrov said in an interview to RIA Novosti.
READ MORE: Russia mulls supplying S-300 missile systems to Syria after US-led strikes
But given the latest spiraling of the crisis – in particular the use of the alleged Douma chemical attack as pre-text for striking Syria – things may take a U-turn. While around a decade ago, Moscow "heeded" the calls of its partners and put the deliveries on hold, the Russian foreign minister said it now has "no such moral obligation."
In the wake of the US-led operation on Syria, Russia said it may consider sending supplies of S-300 missile systems to Damascus. Moscow believes it is "possible to return to mulling over the issue, and not only with regard to Syria but also to other states as well," Russian General Staff Spokesman General Sergey Rudskoy stated at that time.
To repel the US-led attack, Syria deployed Soviet-made surface-to-air missile systems, including S-125 (NATO reporting name: SA-3 Goa), S-200 (SA-5 Gammon), 2K12 Kub (SA-6 Gainful) and Buk, the Russian Defense Ministry confirmed a while later. Syria intercepted 71 out of over 103 cruise missiles and air-surface missiles launched at civilian and military targets, the MoD said, adding that Russian air defense units stationed in Syria were not involved in repelling the attack.
READ MORE: 5 things you should know about US-led 'one-time' strikes on Syria
S-300 surface-to-air missile systems (NATO reporting name: SA-10 Grumble) were developed in the Soviet Union to target aircraft and cruise missiles. Since 2007, Russia has been replacing older S-300 batteries with the more sophisticated S-400s.
Think your friends would be interested? Share this story!
You can share this story on social media: