'Non-existent' baby denied medical care in Italy over bureaucratic hiccup – report
Published time: 2 Apr, 2018 12:59
Edited time: 3 Apr, 2018 10:48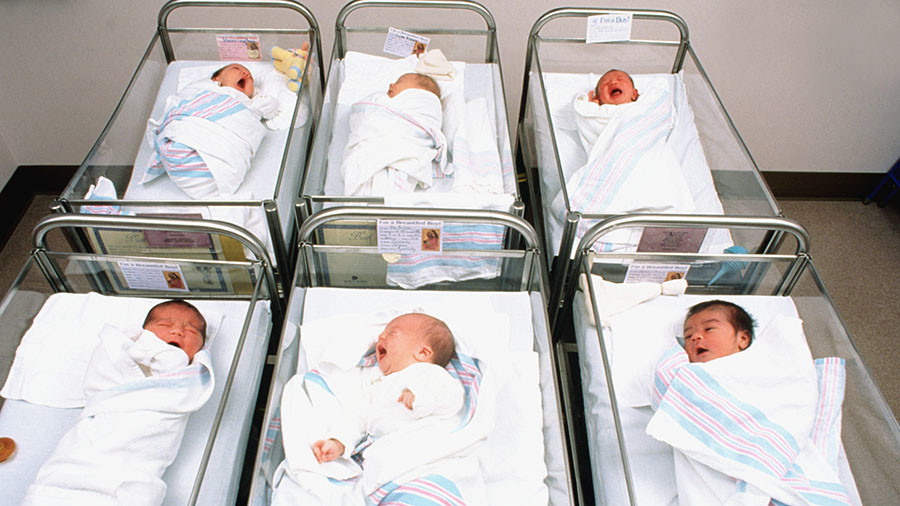 An Italian-born baby boy has been left without medical assistance and does not exist according to state records, all because he shares the same first name as his twin brother.
A Pakistani family who have been living in Italy for 10 years with a legitimate residence permit couldn't imagine that giving their twins the same name would make them "prisoners of bureaucracy," according to La Stampa, citing the children's father, Syed Yasir Abbas. His sons, born only minutes apart from each other on October 5 in Novara, share the same surname and forename. The only difference is the middle name – the eldest is Muhammad Ashtar and the youngest is Muhammad Ammar.
However, the middle name was not enough for the Italian authorities to distinguish between the babies as the parents faced problems while trying to register the newborns at the Italian Agency of Revenue. It turned out that only the elder of the twins, Muhammad Ammar, had been accepted by the system.
Thus the second twin cannot apply for an Italian fiscal code (a sequence of letters and numbers, given to every Italian resident) and is essentially considered non-existent for paperwork purposes. The bureaucratic failure has made the child's life extremely complex. With no fiscal code, the youngster has no access to the same medical service that is provided to all newborns, including regular visits to a pediatrician.
When Muhammad's name was inserted in the computer at the governmental agency, the system responded with an error.
"They told me there was already another person born in the same place, on the same day and who has the same name," the boy's father told La Stampa. He explained that the system considered only the first names, making the registration impossible.
"If we only knew about this problem, we would have inverted the names. But doing so now is very complicated."
Despite the request to issue the fiscal code being mailed to Rome on October 9 last year, the parents have received no response so far. The family has also made enquiries at the Italian Revenue Agency, but also in vain – the body is powerless to solve the problem locally and everything must be resolved in Rome.
"All Italian public administrations involved can compare the data. Why don't they do that? We are prisoners of bureaucracy. It does not seem to be Europe. Usually these things happen in Pakistan," the father said.