10 killed after car crash triggers Indian hotel collapse (PHOTOS)
Published time: 1 Apr, 2018 14:13
Edited time: 2 Apr, 2018 07:38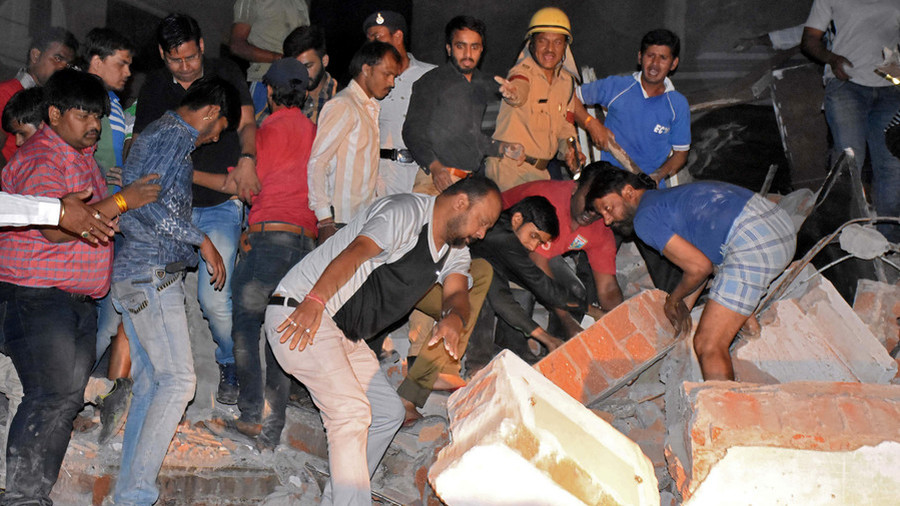 Ten people have been killed and two others injured after a hotel collapsed near a bus station in the central Indian city of Indore.
Local officials told the Times of India that the collapse happened after a car rammed into the building at around 9:20pm local time on Saturday night, trapping at least 20 people under the rubble. Emergency services were dispatched to the scene, where they set up a cordon and began pulling people from under the debris. The bodies of 10 people had reportedly been removed by 11:30pm.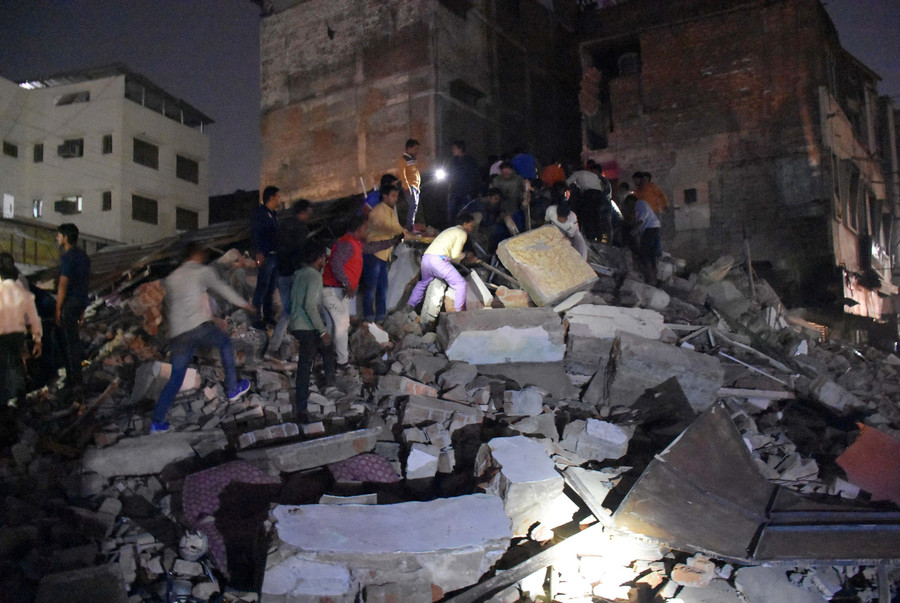 READ MORE: Indian butcher chops off son's hand over 'porn & cellphone addiction'
Speaking to Reuters on Sunday, building inspector Ramesh Kirade said rescue operations had concluded and no further casualties were likely to be reported. The Siasat Daily reported that Chief Minister of Madhya Pradesh Shivraj Singh Chouhan offered compensation of two million rupees ($30,720) to the families of those killed in the incident. Those injured will receive 50,000 rupees ($770). Writing on Twitter, Chohan lamented the incident as "extremely tragic" and offered his sympathy to the victims.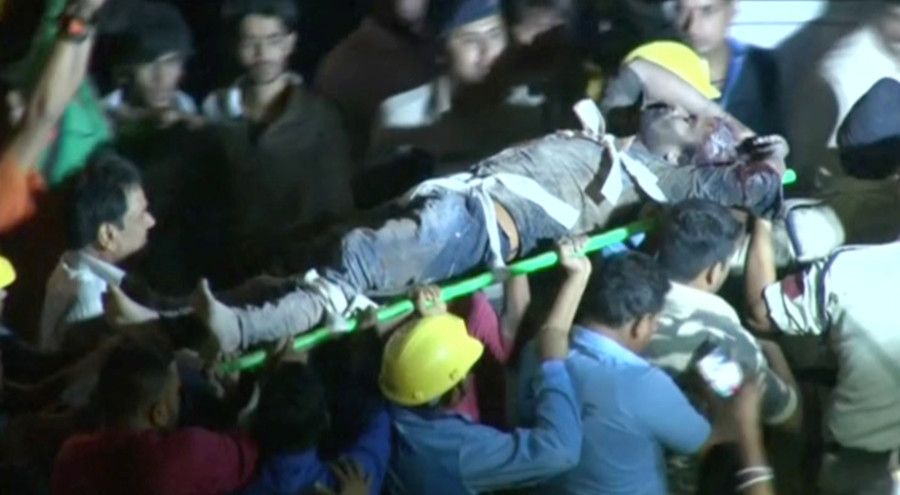 READ MORE: India building city from scratch to challenge Singapore & Hong Kong financial hubs
An official investigation has been ordered. The hotel overlooked one of the most crowded parts of the city. A portion of the hotel is reported to have fallen into a nearby auto-parts shop and an ATM.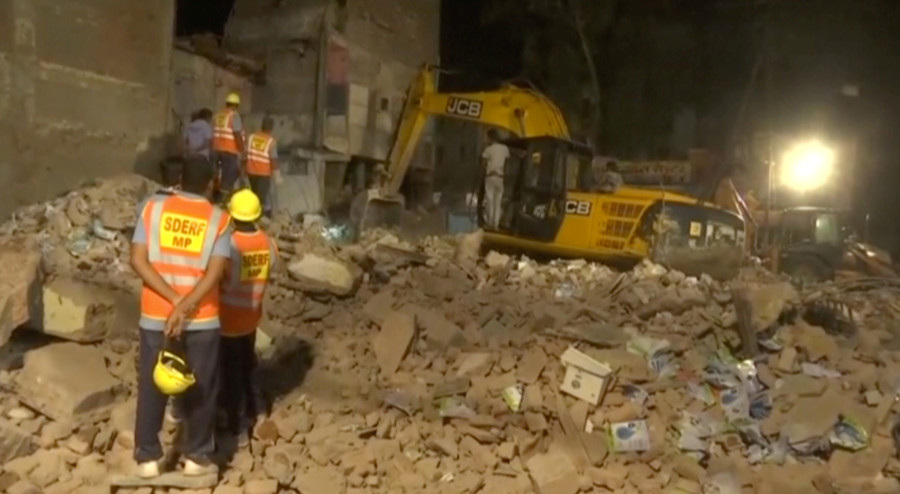 Think your friends would be interested? Share this story!