Indian butcher chops off son's hand over 'porn & cellphone addiction'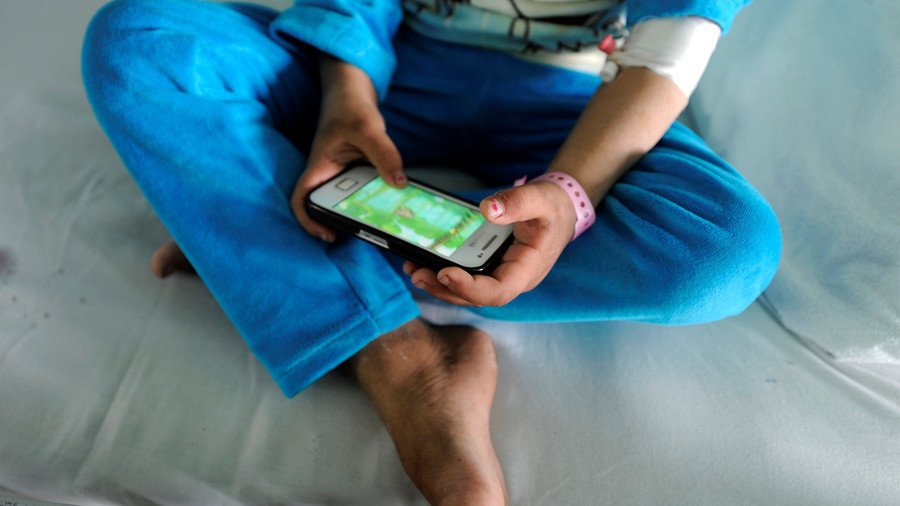 A butcher in India, angered by his son's addiction to online pornography, has chopped off his right hand as a brutal punishment for the teenager's refusal to surrender his smartphone.
The barbaric incident unfolded near the city of Hyderabad, where an 18-year-old Mohammad Khalid Qureshi refused to obey repeated warnings from his 45-year-old father, who was trying to put an end to his son's obsession with a brand-new smartphone.
On Sunday, the teenager was once again caught by his father, Mohammad Qayyum Qureshi, watching adult movies. Furious over the son's "addiction," Qayyum tried to snatch the phone from the teenager. Resisting the attempt, Khalid bit his father's hand and fled, only returning home late at night when everyone in the household was asleep.
On Monday morning the father and the son clashed again. "In a fit of anger, Qayyum picked up the butcher's knife and chopped off Khalid's right hand. Hearing the son's screams, the other family members came and immediately took him to a nearby hospital, where the doctors said the hand was 90 percent severed and the chances of restoring it are bleak," Pahadishareef police inspector P Lakshmikanth Reddy said, as quoted by Hindustan Times.
After the incident, the father, a butcher by profession, surrendered to the Pahadishareef police station and was sent for a 14-day pre-trial detention. "The father has been booked under section 307 of Indian Penal Code (attempt to murder) and taken into custody," Reddy said.
During police questioning the butcher stated that the teenage boy was badly addicted to watching porn on his mobile device at the expense of his work, food, and sleep. Khalid works as an executive with a local cable operator in the area.
The world most visited adult website, Pornhub says Indians made up its third-largest user base behind Americans and Britons in 2017. Canadian-born Indian-American actress Sunny Leone became the most watched porn star in the country for the third year in a row. Porn preference statistics also showed a massive 160 percent surge in searches for celebrity sex videos. In addition, the 'Arab' category is also viewed 165 percent more in India than elsewhere in the world.
Think your friends would be interested? Share this story!
You can share this story on social media: