'It worked': Indian farmer posts porn star's photo to 'ward off evil eye'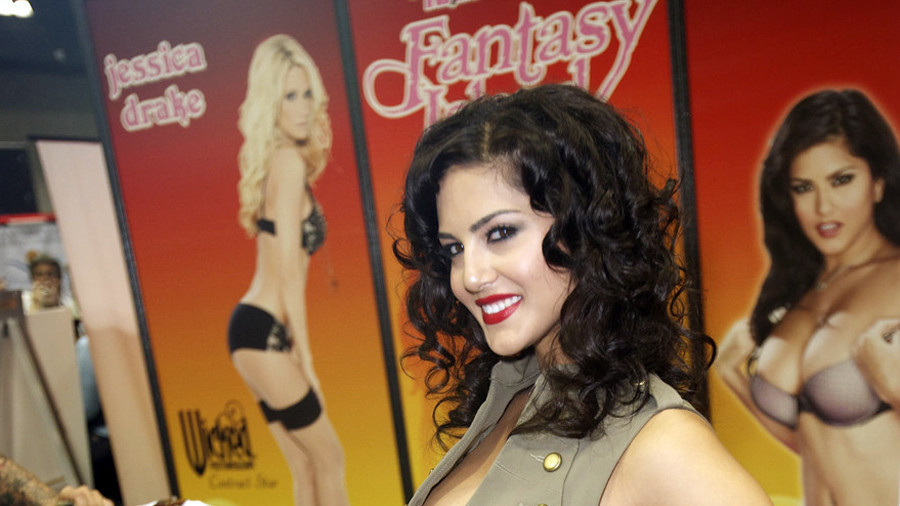 An Indian farmer erected a large poster of actress Sunny Leone to keep his crops safe from the "evil eye" of fellow villagers. The unusual version of a scarecrow did the trick, he claims.
A Chenchu Reddy, 45, has a large vegetable crop in Banda Kindi Palle, a village in India's Nellore district in the southeastern state of Andhra Pradesh. Recently, the farmer says his impressive crops have started to gain the attention of locals.
"This year, I have a good crop on 10 acres. This has been attracting unnecessary attention of villagers and passersby," said Reddy to the Hindustan Times on Tuesday.
Keen to divert wandering eyes from his bumper crops of cauliflower and cabbage, Reddy knew that a conventional scarecrow may not be effective in this case, so he had to get creative.
The farmer created a mini-billboard from sticks to support a revealing poster of the Canadian-born Indian-American porn-star-turned-Bollywood-actor Sunny Leone, posing in a bikini.
"Hey, don't cry or feel jealous of me!", reads the poster's slogan in the Telegu language, according to the HT.

"To ward off their evil eye, I thought of this idea of putting up the big flax poster of Sunny Leone a couple of days ago," Reddy said. "The trick has worked. Nobody is looking at my crop now."
You can share this story on social media: