Rubber banned: India blocks 'repulsive' condom ads on TV before watershed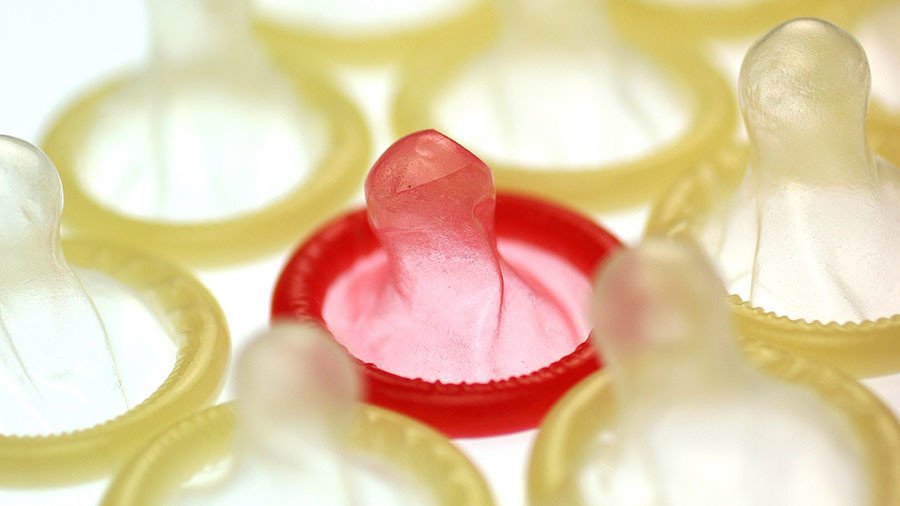 India has barred condom ads from being aired on TV from 6am to 10pm. Some of them appear to be "indecent, vulgar, suggestive and repulsive" and may endanger children's safety, the Ministry of Information and Broadcasting says.
Some channels were accused of "repeatedly" airing advertisements of condoms "indecent especially for children," the ministry said, as cited by The Hindu.
The ministry invoked Cable Television Networks Rules, banning an "advertisement which endangers the safety of children or create in them any interest in unhealthy practices or shows them begging or in an undignified or indecent manner."
We forgot the purpose of condoms.Nature has already provided us the tools required for love making.The Ad should show the huge population of India, the jobless youngsters, poorly fed slum kids.Like the toothpaste ad shows yellow teeth.Condoms are NOT for lovemaking.

— Venkata Ravi (@VenkataRavi_N) 12 декабря 2017 г.
Advertisements of condoms are "indecent/inappropriate for viewing by children. Indecent, vulgar, suggestive, repulsive or offensive themes or treatment shall be avoided in all advertisements," the regulating body noted, warning that failure to abide by the new restrictions would trigger action.
READ MORE: Pakistan bans all birth control ads to shield 'innocent children' from sex
Rohit Ohri, group chairman at advertising agency FCB India, called the I&B ministry's move a "misguided reform," which, he said, was provoked by an ad for Manforce condom, featuring Canadian-born Indian-American actress and former porn star Sunny Leone. "If the Sunny Leone advertisement is offensive, we should ban that advertisement and not regulate all condom advertising," he told The Economic Times.
Ohri said that to protect children from unhealthy influences it's better to focus on education. "Creating taboos is not the answer. Creating healthy discussion is," he said. Ohri went on to call for introducing sex and birth control education in senior school.
In September, a condom ad featuring Bollywood diva Leone, currently actively involved in the Indian film industry, drew protests in Surat. Critics said the ad, which was displayed on hoardings across the city, hurt the religious sentiments of people celebrating Navratri, a nine-night Hindu festival during which nine forms of the Mother Goddess are worshiped. The ad carried a message in Gujarati "Play, but with love, this Navrati." The image went viral on mobile apps and on social media.
"The insinuation on the hoardings from a condom brand insults the religious sentiments of Hindus," Narendra Chaudhary, businessman and president of Hindu Yuva Vahini group, which staged a protest in the city, told The Times of India. "This cannot be tolerated and our protests will get stronger if these hoardings are not removed immediately. Protests are necessary to deter others from trying something similar again in future," he added.
You can share this story on social media: