Female motorbike squad to safeguard women in Delhi, India's 'rape capital'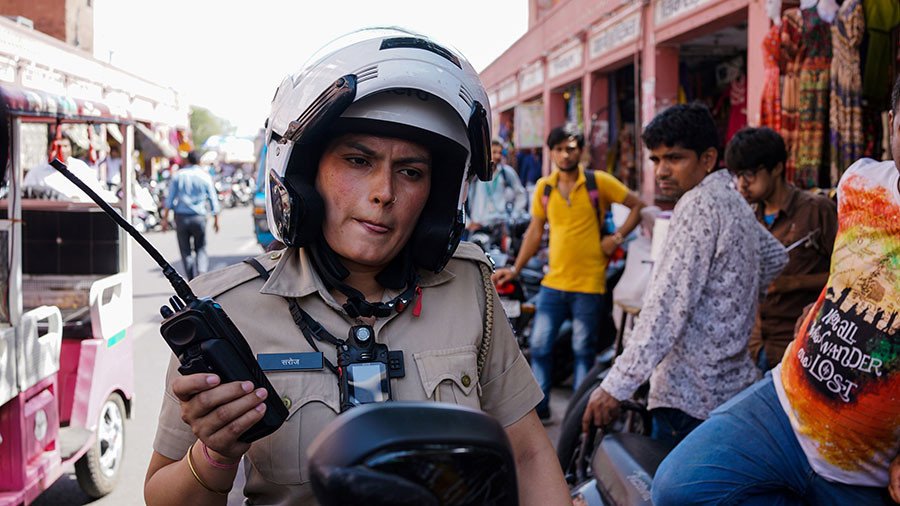 Delhi police will deploy a female motorbike squad in the streets of the Indian capital to safeguard women in a city considered one of the worst places in the world for sexual violence and gang rape.
The patrol squad, called 'Raftaar' (speed in English), will deploy specially trained female officers on 600 motorbikes starting from December, according to Indian media. The motorcycle crews will consist of two officers each.
The officers will be equipped with body cameras, helmet bullhorns, pepper spray, and Taser guns, in addition to their standard-issue sidearms, the Hindustan Times reports. They will serve as rapid response units patrolling the crowded, narrow streets of Delhi.
In some neighborhoods, the lanes are so narrow that it is difficult for a police car or van to pass if when responding to a call. The proximity of people in these alleyways also makes it easier for perpetrators to sexually harass women.
Dependra Pathak, a Delhi Police spokesperson, said the motorbike crews "will patrol narrow lanes and act as the first responder in emergencies. The women-led patrolling bikes will be present in areas frequented by women."
The motorbikes will carry GPS devices and will be connected with the central and district police control rooms. "Their movement will be monitored and riders will get an alert if they go beyond designated routes or territorial jurisdiction," Pathak added. The police spokesperson said the motorbikes will be patrolling public places such as universities, "where there are a lot of female students."
Indian police have come under fire for failing to deal with street crime, which has been flourishing across the country in recent years. Earlier, Delhi's High Court ordered the police to develop a strategy for combatting crime against women. The police commissioner is set to appear in court in December to present a full plan.
Rape, including gang rape, remains widespread in the capital of the world's fastest-growing economy. In Delhi alone, there have been 1,894 instances of rape in 2017 – a nearly threefold increase from the 706 cases in 2012, according to city police.
In 2015, the number of sexual assaults committed in Delhi was so high that it was dubbed India's "rape capital" by the media. A poll by the Thomson Reuters Foundation in October found that Delhi, along with Sao Paulo in Brazil, was the world's worst city for sexual violence against women.
The most notorious case of sexual assault took place on a moving bus in Delhi back in 2012, when Jyoti Singh, a 23-year-old physiotherapy student, was violently raped by six men. Her friend was beaten with an iron rod when he tried to stop the rapists. The woman was then penetrated with the rusty iron rod. The two were badly beaten before being thrown from the bus.
Four of the men were sentenced to death, and the fifth died in prison. In 2015, India's Supreme Court ruled that it had no power to detain the youngest assaulter, and released the man from prison. India introduced tougher rape laws in response to the public outcry that resulted. The maximum sentence for rape in India was increased from 10 to 20 years. Voyeurism, stalking, and trafficking women were also criminalized.
You can share this story on social media: