Pakistan bans all birth control ads to shield 'innocent children' from sex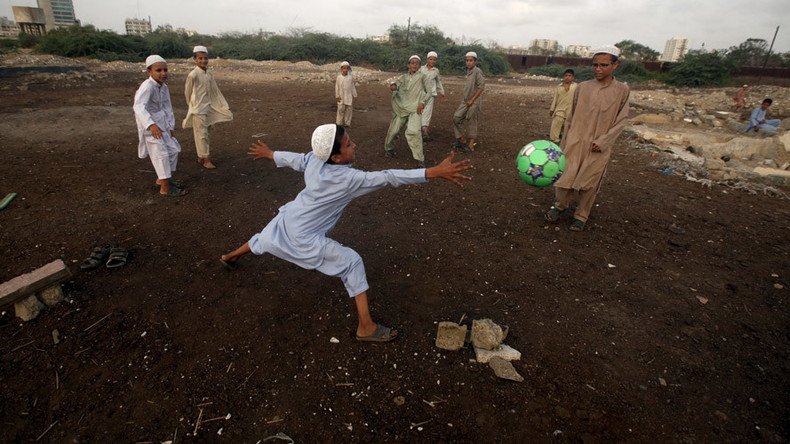 Pakistani authorities have banned all ads for condoms, as well as other forms of birth control and family planning products, from satellite TV channels and radio, stating that the ads could expose children to the issue of sex.
The Pakistan Electronic Media Regulatory Authority (PEMRA) said in a statement that it received "complaints" from "the general public that is very much concerned on the exposure" of "the innocent children, which get inquisitive on features/use of the [birth control] products."
"Parents have shown apathy on marketing/advertisement of such products and demanded its ban on satellite TV channels and FM Radios," the statement adds.
The media regulator demanded that all TV channels and radio stations across the country "immediately stop" airing such ads and warned that those who defy the ban will face "legal actions under PEMRA laws."
In another statement posted on the regulator's official Twitter account, PEMRA said the ban "has triggered a debate in the country" and showed that "Pakistani public opinion is diametrically divided on such social issues."
At the same time, the authority stated that it still receives complaints from the general public and state institutions concerning the ads.
"In the larger public interest," PEMRA has put this up with its board "for further deliberations," the statement says, emphasizing that, for now, the contraceptive ads should not be aired during primetime.
"Special care would be given to the use of language and visuals [in such ads] to conform to our cultural values, which are going through a slow evolutionary process," the statement adds.
Discussing sex and contraception in public is generally considered taboo in Pakistan, which is straight-laced in everything that is related to the topic of sex and family planning. Advertisements of various forms of birth control are rare in Pakistan, still they provoke public controversy.
In September 2015, PEMRA already banned the airing of a contraceptive ad on TV channels, as it was deemed objectionable and indecent and provoked "scores of public complaints," Pakistani media reported at that time.
The advertisement was in sheer disregard for Pakistan's socio-cultural and religious norms and violated the generally accepted standards of decency and morality, PEMRA said in its statement in 2015.
The latest ban comes at a time when the government encourages birth control. Provincial population welfare departments regularly run campaigns to enlighten people about various forms of family planning.
"Reduction in population growth is one of the top priorities of the government of Pakistan to maintain the balance between the country's resources and population," the government's annual report on contraceptive use says.
Contraceptive use in Pakistan is still low and fell by 7.2 percent in the last year, according to government statistics, as reported by Reuters. One third of Pakistanis have no access to birth control, Pakistani media report citing UN data.
Pakistan is now the sixth most populous country in the world and its population of 190 million continues to grow at a rate of almost two percent per year. By 2025, it is expected to reach 227 million.
You can share this story on social media: