China helps Pakistani missile program by providing advanced tracking system – report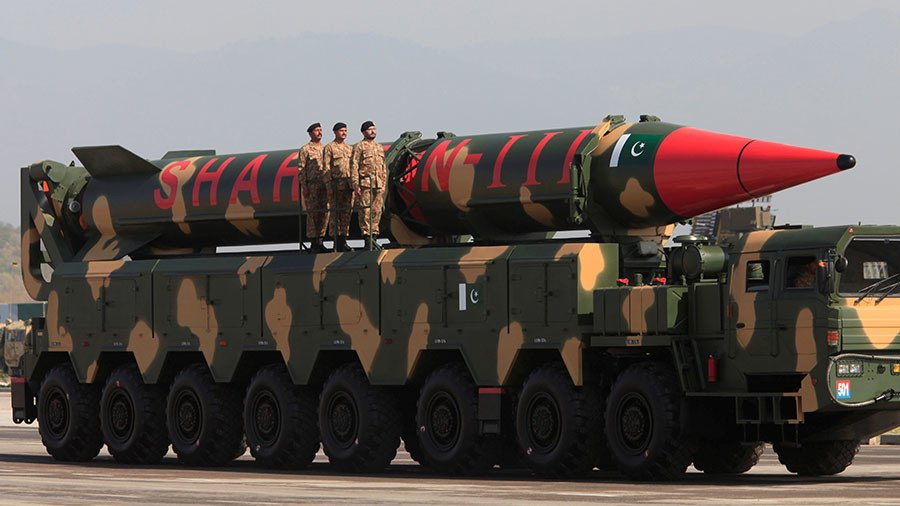 China has reportedly provided Pakistan with a highly advanced optical tracking system, which will be a boon to its missile program. The move is an apparent poke in the eye of India, which is becoming China's main regional rival.
The delivery of the system was reported by the Chinese Academy of Sciences (CAS) in a statement, the South China Morning Post (SCMP) reported on Thursday. It was a rare occasion for Beijing to publicly confirm the export of sensitive military equipment that may stir controversy in other nations. The deal, the statement said, was the first of its kind supplied by China to a foreign buyer.
The system, which was installed by Chinese specialists at an unnamed Pakistani military testing range, is a valuable tool for testing missile technology. It has four high-resolution high-speed cameras equipped with powerful optics, a laser ranger, and an automatic control system allowing it to track a target of interest. The cameras were installed in different locations and are synchronized with atomic clocks so that footage captured by them could be timed precisely against each other.
The device can be used to study in detail crucial moments of a missile deployment like the launch process, stage separation, or a warhead engaging its target. According to the statement, the Chinese tracking system is far superior to those Pakistan has managed to develop domestically, and its performance "surpassed the user's expectations."
"We simply gave them a pair of eyes. They can use them to look at whatever they want to see, even the Moon," told SCMP Zheng Mengwei, a researcher with the CAS Institute of Optics and Electronics in Chengdu, Sichuan province, which was involved in the development of the system.
The delivery's public disclosure may be Beijing's way to send a message to Pakistan's main enemy, India. Islamabad and New Delhi have been at each other's throats for decades and have had four major wars and numerous skirmishes since the partitioning of British India in 1947. Both countries have developed nuclear weapons and are working hard on improving the delivery systems for their warheads.
For China, Pakistan is a key component in the planned massive trade infrastructure development dubbed One Belt One Road. Beijing has invested over $60 billion into Pakistani roads and port facilities under the China-Pakistan Economic Corridor project. The corridor gives access to Chinese goods to Bay of Bengal and shorter maritime routes to Africa and West Asia.
India, a rising power in Asia, has a long history of competition with China that occasionally flares up. One such incident happened last year over a small, disputed piece of land in an area where both nations border Bhutan. Another happened just last month as the two nations fought for influence over Maldives in the Indian Ocean, though the fight only took place on the diplomatic field.
Some observers say India may be targeted by the US in an attempt to undermine China's growing power, especially as the risk of an open trade war between Washington and Beijing grows stronger under the Trump administration.
Think your friends would be interested? Share this story!
You can share this story on social media: