China ready for trade war with 'repeat abuser' of international norms US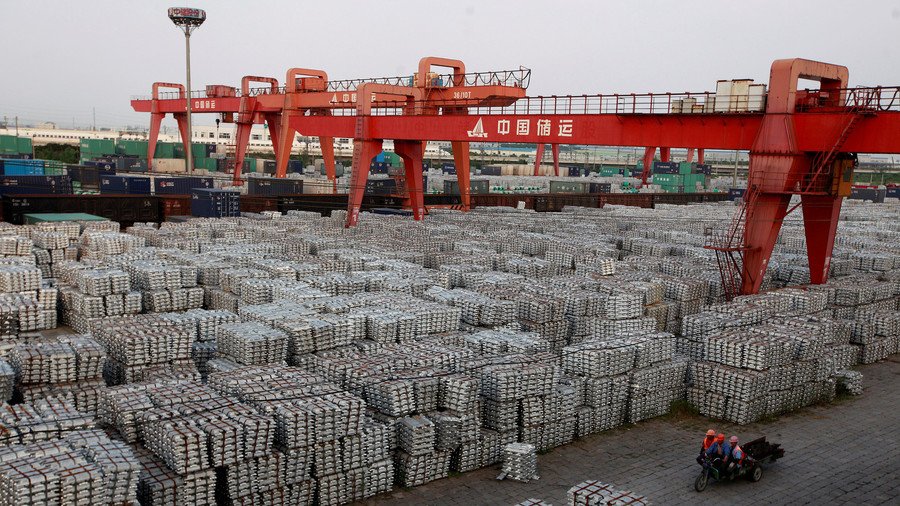 China is readying itself for a trade war with the US as Washington reportedly plans to announce new measures against Beijing within days. Officials have been seeking support from other nations and world trade bodies.
US media reports have claimed the White House was preparing punitive measures, including tariffs on Chinese technology and telecoms commodity imports valued at $60 billion, to be a announced on Friday.
That was despite the much-vaunted rapport between US President Donald Trump and China's Xi Jinping, following the former's state visit to Beijing last year. A fortnight ago, Trump announced tariffs on steel and aluminum imports, hitting the EU, Japan and South Korea, as well as China.
"The Chinese side never wants to fight a trade war with anybody, but if we are forced to, we will not hide from it," Foreign Ministry spokeswoman Hua Chunying warned on Wednesday. Beijing will "definitely take firm and necessary countermeasures to defend its legal rights," she said, as quoted by China's Global Times.
Meanwhile, the Commerce Ministry said in a statement that Vice-Minister Wang Shouwen had slammed Trump's new wave of protectionism at an informal meeting of ministers from 50 World Trade Organization (WTO) member-states in India earlier this week.
"Trade restriction measures will not only hurt the global trade order but also cause serious damage to the multilateral trade system," Wang said, urging all countries to "support the global multilateral trade system and defend the authority and effectiveness of WTO rules."
The Commerce ministry welcomed Wednesday's WTO ruling against Obama-era anti-subsidy tariffs on Chinese goods. The decision "proves that the US side has violated WTO rules, repeatedly abused trade remedy measures, which has seriously damaged the fair and just nature of the international trade environment and weakened the stability of the multilateral trading system," the statement said.
In the Argentine capital Buenos Aires this week, outgoing People's Bank of China governor Zhou Xiaochuan stressed China's "continued support for multilateralism" at a summit of G20 finance ministers and central bank governors.
Chinese Premier Li Keqiang told a Tuesday press conference that the two economic powers should talk through their differences rather than impose trade restrictions. "In trade, disputes are always resolved through consultation, negotiation and dialogue. I hope both sides will act rationally rather than emotionally to avoid a trade war," he said.
If you like this story, share it with a friend!
You can share this story on social media: