Germany averaged 4 anti-Semitic crimes a day in 2017 — govt data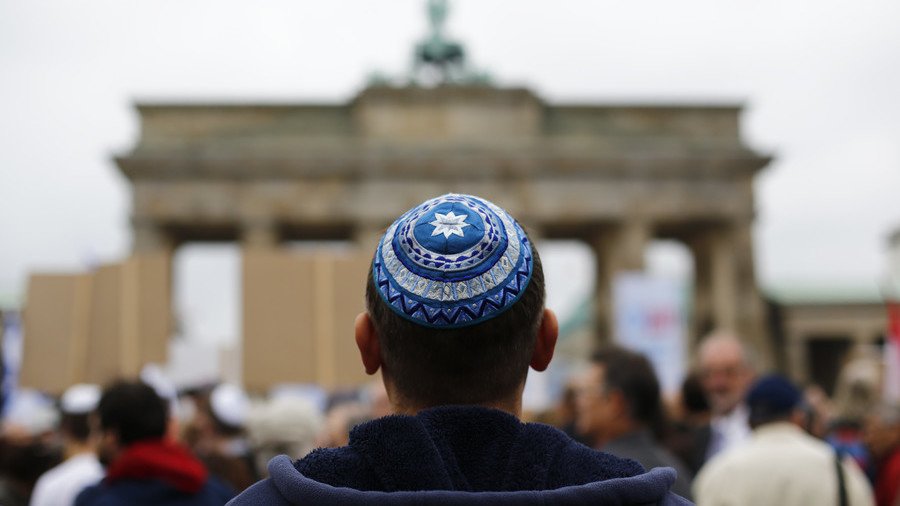 Germany saw an average of four anti-Semitic crimes per day in 2017, according to preliminary government data cited by the Tagesspiegel newspaper. The final tally is expected to be even higher.
Police registered a total of 1,453 crimes which targeted Jews last year, according to the figures. That number consisted of 32 acts of violence, 160 instances of property damage, and 898 cases of incitement.
A right-wing motive was behind 1,377 of the cases, or 95 percent of the total, according to police. Authorities attributed 33 of the crimes to foreign-born anti-Semites, not including Islamists.
Furthermore, 25 of the crimes were "religiously motivated," with some involving either foreign-born or German Muslims with extremist beliefs. Police were unable to divine a political motive in 17 of the cases, while one case of incitement was found to have a left-wing motive.
The data were compiled following an inquiry from Bundestag vice president and Left party lawmaker Petra Pau. However, the number is expected to rise as data provided by German federal states is not final, according to Tagesspiegel.
Speaking to the newspaper, Pau said she was seriously concerned about the data, adding that "the number of unreported cases could be considerably higher" since many victims are reluctant to report such crimes.
The figures come after German lawmakers passed a bill last month to implement tougher laws dealing with anti-Semitism, including the creation of a commissioner to develop and follow a strategy for tackling anti-Semitic sentiments and crimes. Migrants who express such views would also be deported if the bill were passed.
Anti-Semitic incidents have prompted a response from the Jewish community in Germany. In December, Jewish leader Charlotte Knobloch, the former head of the Central Council of Jews in Germany and the current president of the Jewish Community of Munich and Upper Bavaria, said anti-Semitism has "grown on the right and the left, in the Muslim community and also in the heart of Germany society."
Think your friends would be interested? Share this story!
You can share this story on social media: