Migrants expressing anti-Semitism in Germany could face deportation – reports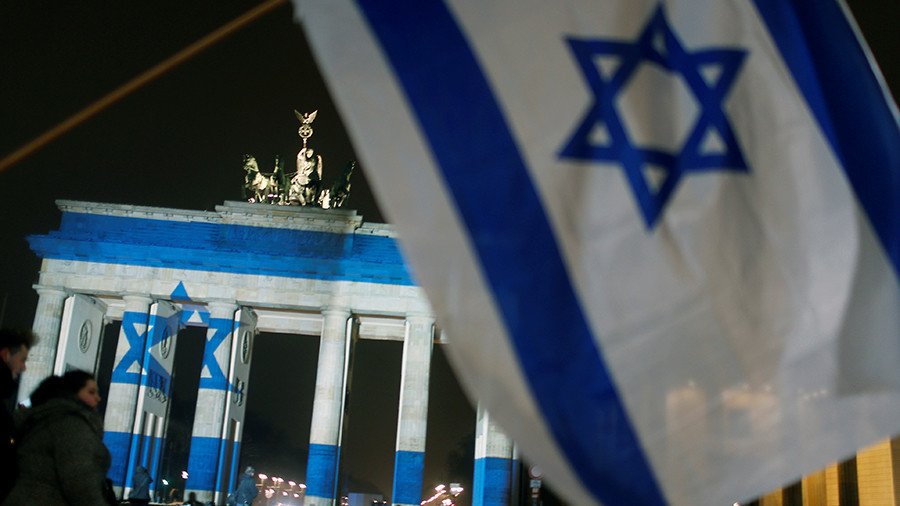 Lawmakers from Chancellor Angela Merkel's Christian Democrats (CDU) and sister party, the CSU, are seeking to adopt measures to deport migrants who express anti-Semitic views in Germany, according to local media.
Those rejecting Jewish life in Germany or questioning Israel's right to exist "cannot have a place in our country," a draft of the document, seen by Die Welt, says. A "complete acceptance of the Jewish life" is a "criterion for successful integration," it reportedly reads.
According to the draft, anti-Semitism received a "new facet" following the reception of hundreds of thousands of migrants from the Middle East. "This phenomenon and anti-Semitism among Muslims living in Germany must be given special attention."
Stephan Harbarth, the deputy chairman of the CDU / CSU parliamentary group, told the newspaper ahead of the Holocaust Memorial Day on 27 January: "We must also resolutely oppose the anti-Semitism of migrants of Arab descent and those from African countries."
It should be crystal clear for each and every migrant, according to the politician, that "Whoever spurs anti-Semitic hatred and rejects Jewish life in Germany, can have no place in our country."
A wave of anti-Israel protests swept Berlin last month in response to Donald Trump's controversial move to recognize Jerusalem as Israel's capital. Several flags were burned in an anti-Israel rally in front of the American Embassy on Pariser Platz, which drew around 1,500 people. The enraged crowd chanted "Death to the Jews!" and "Allahu Akbar" (Allah is great).
In the wake of the protests, the German authorities said that arriving refugees and migrants must be reminded of the country's responsibility to the Jewish state accrued during the Nazi Holocaust.
Speaking at an event marking the 70th anniversary of the establishment of Israel, German President Frank-Walter Steinmeier said that all people who live in Germany must understand the country's historical responsibility to Israel.
"This responsibility does not end for the people who were born [after the Holocaust] and has no exceptions for the immigrants," he said, adding that it is "not a subject for discussion for anyone living in Germany or wanting to live there."
Justice Minister Heiko Maas said the issue of the Holocaust should be a central part of German integration courses for refugees and migrants.
"I believe it is absolutely necessary to make the Holocaust and its significance for our society a central topic in our integration courses," the minister said in a piece written for Der Spiegel weekly.
The German authorities will not tolerate any form of anti-Semitism, including that brought to Germany by refugees, he added. Stating that anti-Semitism and xenophobia are "two sides of the same coin," he cautioned that any immigrant should be aware that Berlin fights "neo-Nazis' anti-Semitism, and we will not tolerate any imported anti-Semitism from migrants either."
You can share this story on social media: