Berlin police ban US & Israeli flags at protests, tighten control over pro-Palestinian demos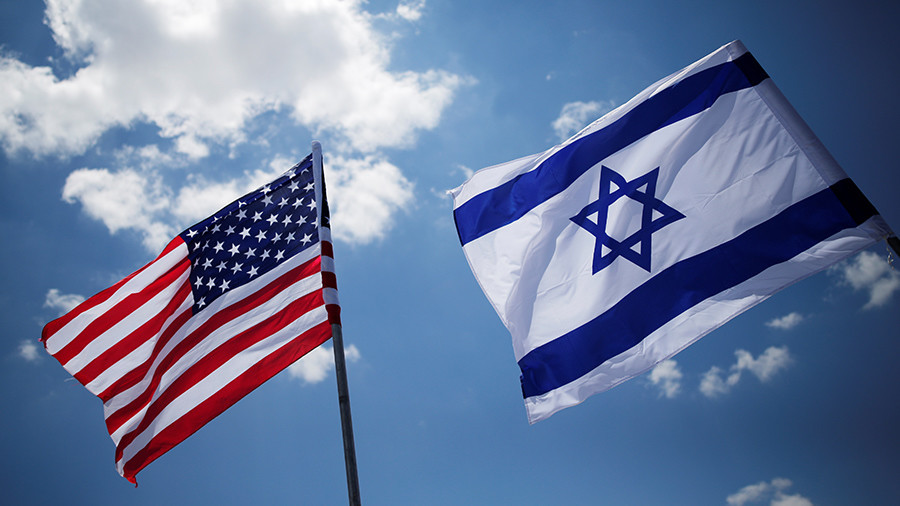 Facing a wave of anti-Israeli protests, the German police have introduced additional measures to stop any outbreaks of anti-Semitism. They have even banned taking US and Israeli flags to rallies to prevent them from being burned.
"Any dangerous objects as well as the US and Israeli flags are not allowed at the demo," the Berlin police wrote in a Twitter post ahead of a pro-Palestinian rally on Friday. The police also warned potential rally participants that the officers would carry out personal searches ahead of the event.
Vor dem Beginn der Demo wurden von unseren Kolleg. verdachtsabhängige Personenkontrollen durchgeführt. Gefährliche Gegenstände aber auch USA und Israel Flaggen sind bei der Demo nicht zugelassen. pic.twitter.com/iwIGM5vQfW

— Polizei Berlin Einsatz (@PolizeiBerlin_E) December 15, 2017
However, these were not the only measures introduced by the police in an attempt to stop what it sees as growing anti-Semitic sentiments at the rallies that have swept the German capital following US President Donald Trump's decision to recognize Jerusalem as the capital of Israel. "Two attested interpreters would accompany [the police] during the entire demo," another police Tweet said, adding that the officers would also record the rally. "No offensive utterances would be tolerated," the police also warned.
Zwei vereidigte Dolmetscher werden die gesamte Demo begleiten. Der Ton wird die gesamte Zeit aufgezeichnet. Dies ist Versammlungsleiter im Vorfeld besprochen worden. Strafbare Äußerungen werden wir nicht hinnehmen.

— Polizei Berlin Einsatz (@PolizeiBerlin_E) December 15, 2017
The measures are introduced as some of the past protests were marred with death threats toward Jewish people and various anti-Israeli slogans. Israeli flags have also been burned on numerous occasions during previous demonstrations.
Burning a flag is not an offense under German law. However, police recently imposed a ban on burning anything at rallies, giving officers a right to intervene in case anyone attempted to burn a flag. Now, it took a step further with a total ban on Israeli and US flags at rallies.
Some 400 people took to the streets in Western Berlin for Friday's pro-Palestinian march, the Berliner Morgenpost daily reported. People were carrying Palestinian flags, which were not covered by the police ban, as well as banners that read: "Freedom for Palestine!"
Police tightened security at the rally by deploying as many as 500 officers at the scene. Additional police officers were also deployed to the street, which was decorated with menorahs, the traditional seven-branched candlesticks to celebrate the festival of Hanukka in mid-December. This time, the rally ended with no incidents reported, according to the Berliner Morgenpost.