'Bookkeeper of Auschwitz' cites his 'right to life' in prison appeal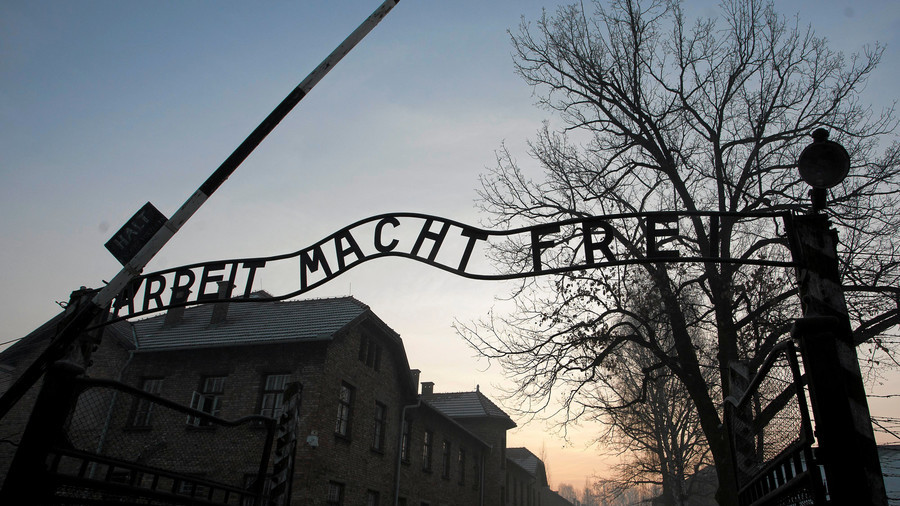 Former Nazi concentration camp accountant Oskar Groening, 96, has launched an appeal against his four-year jail term after being convicted of complicity in the murder of 300,000 people.
Groening was convicted in 2015, in what is considered one of the last major trials relating to the Holocaust. Last month a German court ruled the 'Bookkeeper of Auschwitz' is fit to serve his sentence. His lawyer disagreed and, on Tuesday, filed a challenge saying that imprisonment would violate Groening's "right to life."
READ MORE: 94yo ex-Auschwitz guard found guilty of 'accessory to murder' of 300,000 Jews
"In terms of constitutional law, it should be examined if the health condition of Mr Groening allows for his basic right to life and physical integrity to be guaranteed [if he goes to prison]," lawyer Hans Holtermann said, according to Spiegel Online.
Groening admitted moral guilt for atrocities at the camp during his trial, but said it was up to the court to decide on his criminal culpability. He was 21 when he was sent to work at Auschwitz as an accountant, counting money stolen from the Jews and shipping it back to his Nazi superiors in Berlin.
His indictment stated that at least 300,000 prisoners were put to death in the gas chambers of Auschwitz, during his time working there.
An estimated 6 million Jews were systematically murdered by the Nazi regime during the Holocaust. Earlier this year, former Nazi SS Sergeant Reinhold Hanning, died just a year after he was convicted for his part in the systematic murder of hundreds of thousands of people at the notorious death camp.
Hanning was sentenced to five years in prison, but never served time due to an ongoing appeal against his conviction.