Nazi accessory to murder of 170,000 Auschwitz prisoners dies a free man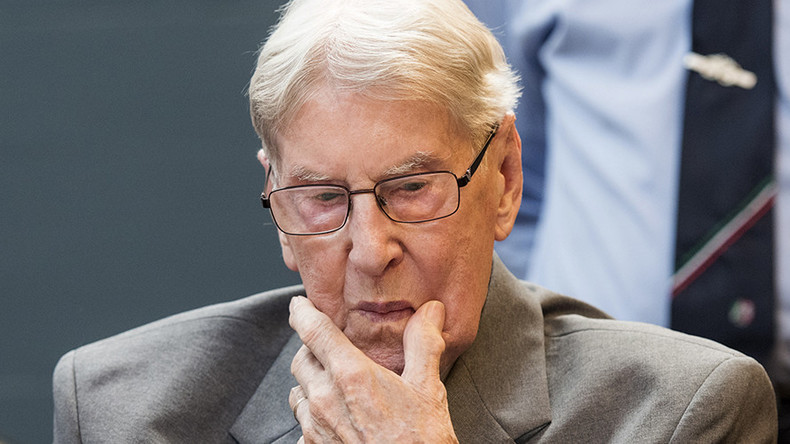 A Nazi SS sergeant convicted of accessory to murder of 170,000 people at the notorious Auschwitz concentration camp has died at the age of 95 – without spending a single day behind bars.
Former guard Reinhold Hanning died Thursday, a year after he was convicted for his part in the systematic murder of hundreds of thousands of people at the notorious death camp.
Hanning was sentenced to five years in prison, but never served time in prison due to an ongoing appeal against his conviction.
Germany's Detmold District Court sentenced Hanning last June after a four-month trial which heard harrowing testimonies from survivors. The prosecution had sought a six-year jail term for the former Nazi, who began working at the camp as a 23 year old in 1942.
Witness testimonies claimed Hanning watched how prisoners were selected for the gas chambers and was aware of the regular mass executions of inmates, as well as their starvation.
Hanning's defense demanded his acquittal, saying that at no time did he have people killed, beaten or aided in their deaths, despite being a guard. Hanning apologised to the victims.
"No-one in my family knew that I worked at Auschwitz. I simply could not talk about it. I was ashamed," he told the court. "I am sorry." Adding that he was "ashamed that I saw injustice and never did anything about it."
The trial of the former guard is likely to be one of the last Nazi trials to take place and came a year after another German court convicted 94-year-old "book-keeper of Auschwitz" – Oskar Groening for accessory to murder of at least 300,000 people.
READ MORE: 94yo ex-Auschwitz guard found guilty of 'accessory to murder' of 300,000 Jews
You can share this story on social media: