Merkel replaced Germany's slaughtered Jews with their 'worst enemies' – Karl Lagerfeld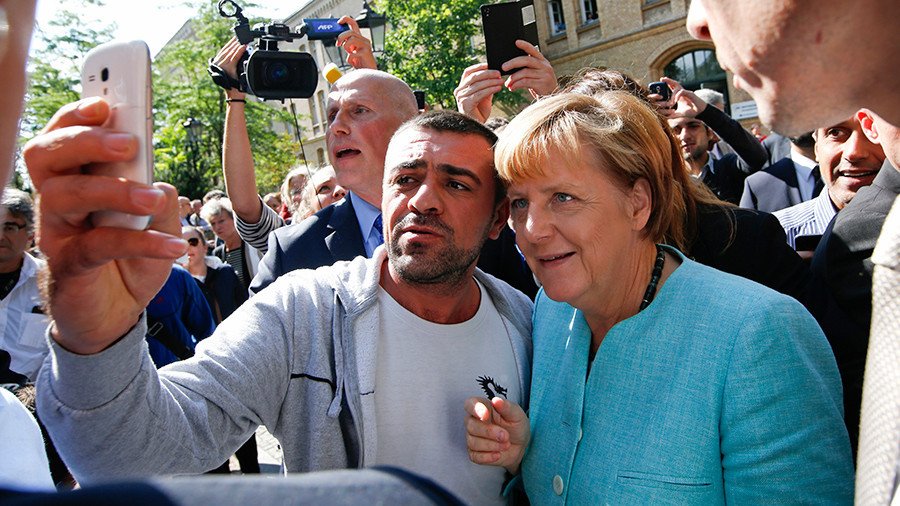 German fashion designer Karl Lagerfeld, 84, struck two raw nerves with one controversial statement, saying Angela Merkel had replaced millions of Jewish Holocaust victims with their "worst enemies," in an apparent reference to the Muslim refugee influx.
Lagerfeld brushed all political correctness aside to bridge the 70-year gap between World War 2 and the current refugee crisis gripping Europe. "One cannot - even if there are decades between them – kill millions of Jews so you can bring millions of their worst enemies in their place," he told the television show "Salut les terriens!" on France's C8 channel on Saturday.
He preceded his inflammatory comment with a warning that he was about to "say something horrific" about Merkel's "huge error" of accepting so many refugees into the country. "I know someone in Germany who took a young Syrian and after four days said, 'The greatest thing Germany invented was the Holocaust,'" he added, as quoted by AFP.
The Hamburg-born fashion designer accused Merkel of trying to boost her own image by letting so many migrants into Germany.
"Merkel had already millions and millions (of immigrants) who are well integrated and who work and all is well... she had no need to take another million to improve her image as the wicked stepmother after the Greek crisis," said the designer, who serves as head creative director for Chanel and Fendi. His comments prompted several hundred people to lodge official complaints, according to France's media regulator, the CSA, which said it is looking into the situation.
READ MORE: Merkel 'to blame for AfD existence' & will be challenged by new reality – analysts to RT
Around 1 million mainly Muslim migrants – many of them from war-torn Syria and Iraq – are estimated to have entered Germany since 2015, as part of the worst refugee crisis since World War II. Merkel has been criticized both domestically and abroad for her open-door policy for those fleeing war and persecution, with critics citing strains on the social welfare system and a rise in migrant-related crimes.
However, Merkel's CDU party and its Bavarian SCU sister party agreed in October to cap Germany's intake of asylum seekers at 200,000 a year. That number could be increased or lowered by the Bundestag in exceptional circumstances, Der Spiegel reported at the time, citing a draft paper.
You can share this story on social media: