Israel will defend itself against any attack & Iranian foothold in Syria – Netanyahu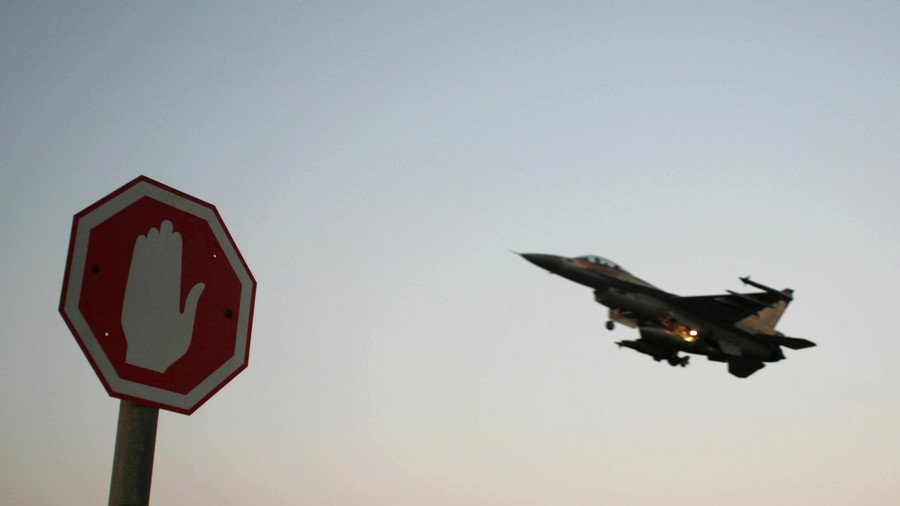 Israel says it does not want war but will not hesitate to defend itself against any attacks or attempts by Tehran to get a foothold in Syria. It comes as Israel claims to have downed an Iranian drone over its territory.
"Our policy is clear: Israel will defend itself against any aggression and any attempt to violate its sovereignty," Prime Minister Benjamin Netanyahu said, as cited by Israeli media. He also accused Iran of undertaking such an attempt on Saturday, referring to an incident involving an Iranian drone intercepted by the Israeli Defense Forces (IDF) earlier that day.
The prime minister said he had spoken with Russian President Vladimir Putin and US Secretary of State Rex Tillerson following the escalation of tensions.
In the early hours of Saturday the IDF said they had intercepted an Iranian unmanned aerial vehicle (UAV), which crossed from Syrian territory into Israel. In response, Israel launched an attack on Iranian positions in Syria, scrambling its fighter jets. The operation prompted massive anti-aircraft fire by Syrian forces.
Israel's military later said one of its F-16 jets crashed as a result of "massive Syrian anti-air fire." The pilots ejected and survived the crash. In response, the IDF said it had carried out the "biggest" attack on Syrian and Iranian targets inside Syria in decades.
Damascus called Israeli actions an outright "aggression." Tehran meanwhile rejected the claim that one of its drones had made an incursion, branding the allegation "ridiculous."
Earlier, the IDF also cautioned Damascus and Tehran they are "playing with fire." Responding later on Saturday, the deputy head of Iran's elite Revolutionary Guards Corps said the country could potentially create "hell for the Zionists" if Israel engages in any "aggressive actions."
The Kremlin confirmed Putin's conversation with Netanyahu. Moscow called on all sides to avoid any steps that could potentially lead to another dangerous confrontation in the region. However, the Russian foreign ministry warned that Israeli actions in particular could destabilize the de-escalation zone southern Syria, to which Moscow has been a key contributor.
You can share this story on social media: