Israel intercepts 'Iranian drone' & pounds targets in Syria – military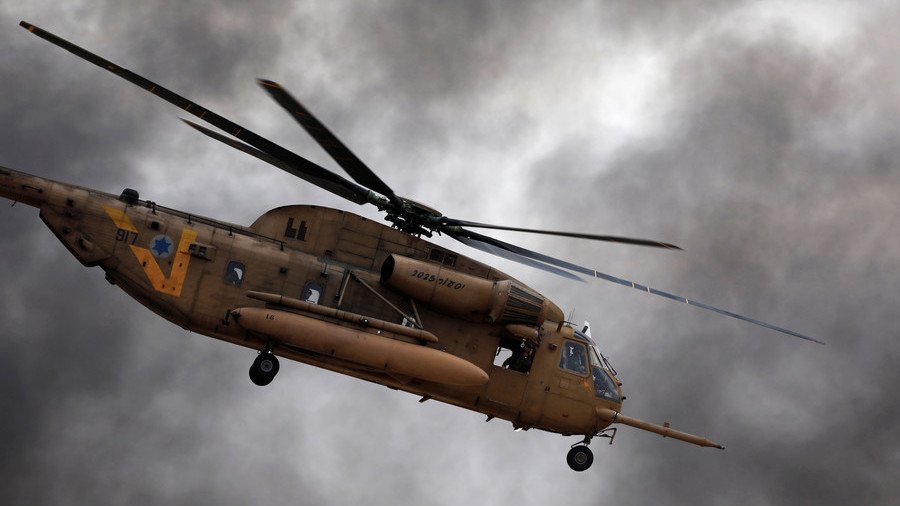 The IDF has intercepted a UAV, which crossed from the territory of Syria into Israel, and launched retaliatory strikes against "Iranian targets" in Syria, the army said.
"We identified an Iranian drone UAV which took off from Syrian territory. The drone was identified by IAF systems and was downed by an IAF helicopter. The Iranian drone fell in our territory and is in our possession," IDF spokesman Ronen Manelis said, as cited by Haaretz.
Breaking news: IDF intercepted an Iranian UAV launched from Syria over Israeli airspace, and is now engaging Iranian targets in Syria in response. More details to follow.

— Jonathan Conricus (@LTCJonathan) February 10, 2018
According to the spokesman, the Israeli Army attacked the trailer from which Iran launched the UAV. "This was a surgical action deep in Syria, target destroyed." The IDF spokesman called the incident "a serious Iranian attack on Israeli territory."
"Iran is dragging the region into a situation in which it doesn't know how it will end. We are prepared for a variety of incidents… whoever is responsible for this incident is the one who will pay the price," he added.
Prime Minister Benjamin Netanyahu is currently holding security consultations and approving the necessary actions in real time following the incidents, official Israeli sources told Haaretz.
Syria has repeatedly protested Israeli attacks on targets inside Syria. Earlier this week, Israeli warplanes attacked military targets near Damascus from Lebanese airspace, with the Syrian Army claiming it destroyed most of the Israeli rockets. In January, Israel launched three attacks on military targets in Syria, using jets and ground-to-ground missiles. Back then, Damascus claimed that it shot down one Israeli jet and one missile.
Think your friends would be interested? Share this story!
You can share this story on social media: