Are Saudis buying Israeli drones through South Africa?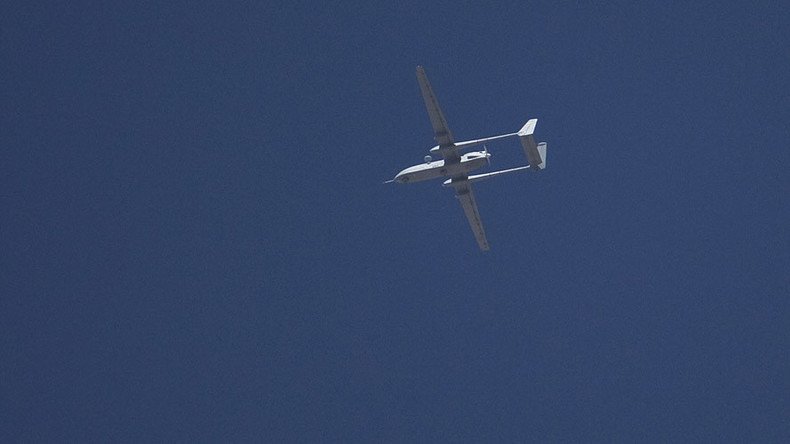 Saudi Arabia announced that it is building a drone plant in cooperation with South Africa, but a well-known Saudi defense analyst claimed this is a guise to hide the clandestine purchases of aircraft from Israel.
The analyst, who calls himself "Mujtahid" has been leaking exclusive information about the royal family of Saudi Arabia on Twitter since the early 2000s. He challenged the official report released by the Saudi Defense Ministry this week, which stated the kingdom would build a drone factory in collaboration with South Africa.
"The report aims to hide the fact that Saudi Arabia intends to purchase drones from Israel via South Africa," he said.
"Saudi Arabia buys Israeli drones through South Africa. These drones later arrive from South Africa, dismantled, to Saudi Arabia, where they are assembled," Mujtahid added, describing the mechanism developed to carry out the Israeli-Saudi deal.
He went on to accuse Prince Mohammad bin Salman, who is Saudi Defense Minister and, according to some experts, the country's second most powerful person, of serving Israel's interest by purchasing drones from the Jewish state.
Saudi Arabia has been trying for years to strengthen its armed forces with drone capabilities. In 2010, General Atomics, the US producer of the Predator drone family, announced it had acquired export licenses for a number of Middle Eastern countries, including Saudi Arabia. Export to Saudi Arabia has so far failed to materialize, even though a similar deal with the United Arab Emirates was approved by the US Congress in 2015.
As supplies from its primary arms supplier were hanging in limbo, Riyadh was reportedly looking for alternative sellers of the technology. In 2013, reports said Saudi Arabia would be buying reconnaissance drones from the South African arms manufacturer Denel Dynamics. Last year, some reports said both the Saudis and the Emirates had managed to buy ground attack drones from China for their stalling Yemeni campaign.
Israel is one of the world's leading producers of drones, but selling the technology to Saudi Arabia would be politically disastrous, as public opinion in both Israel and the Arab nation would be strongly against such a deal.
The two countries were said to have some military cooperation in their mutual rivalry with regional competitor Iran. Some reports suggested Israel and Saudi Arabia had discussed the possibility of an Israeli attack through Saudi airspace against Iranian nuclear sites amid the tense negotiation for a nuclear deal between Tehran and six leading world powers.
You can share this story on social media: