Syria reports Israeli attack on military outposts near capital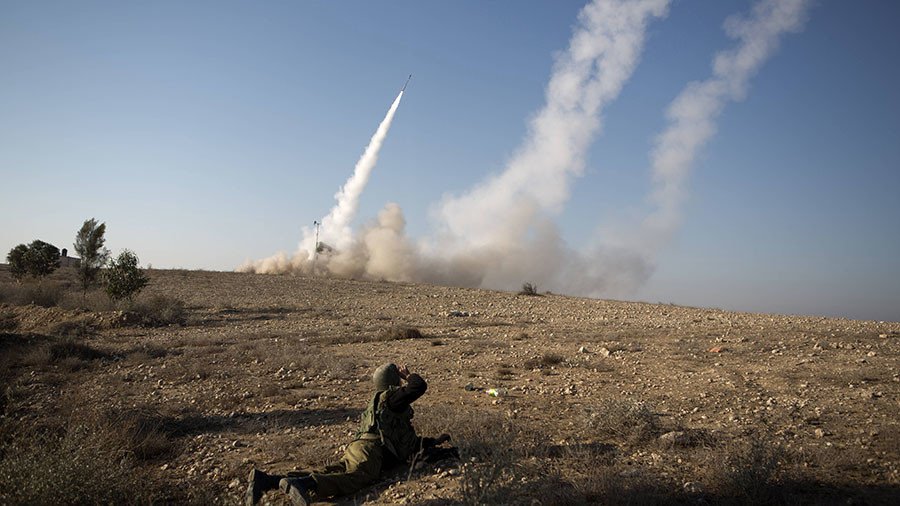 Israel has launched three attacks on military targets in Syria, using jets and ground-to-ground missiles, the Syrian army has reported. Damascus also claims that it has shot down one Israeli jet and one missile.
The reported attacks were launched on Tuesday morning, the Syrian statement, broadcast on state television, said. The alleged attacks targeted Syrian military sites located in the al-Qutaifa area near Damascus. The statement said the Israeli warplanes fired at the targets in Syria from inside Lebanon's airspace, while the missiles were launched from the occupied Golan Heights.
Israeli Prime Minister Benjamin Netanyahu said following the reports that his country is prepared to take action to prevent advanced munitions from reaching Hezbollah.
"We have a longstanding policy to prevent the transfer of game-changing weapons to Hezbollah in Syrian territory. This policy has not changed. We back it up, if necessary, with action," he said at an event with NATO officials in Jerusalem, as quoted by The Times of Israel.
Hezbollah, which is perceived in Israel as a proxy of its nemesis, Iran, has been supporting the Syrian government in the multifaceted conflict, which has been gripping Syria since 2011. A senior Israeli military official disclosed last August that the nation's air force had struck targets in Syria some 100 times.
The Syrian statement said Israel's attack was aimed at supporting terrorist forces, to bolster them after advances of the Syrian army.
You can share this story on social media: