2 Russian military personnel killed in shelling of Khmeimim air base in Syria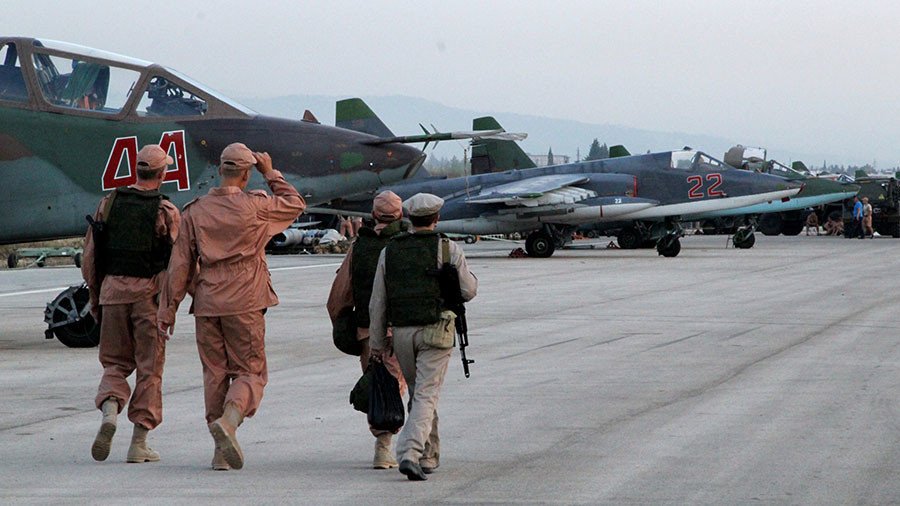 Two military personnel died in a mortar attack on Russia's Khmeimim airbase in Syria's Latakia Province on December 31, the Russian Defense Ministry has said, adding that reports of seven jets being destroyed were "fake news."
"[Russian newspaper] Kommersant's report on the alleged 'destruction' of seven Russian military aircraft at Khmeimim Airbase is fake," the ministry said in a statement.
The MoD reasserted that the Russian Air Force deployed to Syria retains its combat readiness and continues to fulfill its duties.
Earlier, Kommersant newspaper reported citing two unnamed military and diplomatic sources that militants linked to a terrorist group shelled the airbase and destroyed seven Russian military planes, specifically four Su-24 bombers, two Su-35C fighter jets and an Antonov An-72 transport aircraft on December 31. The report also claimed that more than 10 military personnel were injured in the mortar attack.
Earlier on Wednesday, the ministry reported that two pilots had died and a technician had sustained injuries when a Mi-24 helicopter crashed near the Syrian Hama military airfield on New Year's Eve.
During a surprise visit to Khmeimim Airbase on December 11, Russian President Vladimir Putin announced the withdrawal of a "significant part" of the Russian military contingent from Syria. The Syrian government agreed to extend Moscow's right to use the bases in Tartus and Khmeimim for 49 years lease-free, and has already started upgrading the facilities.
Based on the defense ministry's and officials' statements, TASS calculated that 41 Russian servicemen were killed during the Syrian operation, which was launched on September 30, 2015 at the request of the Syrian government.
You can share this story on social media: